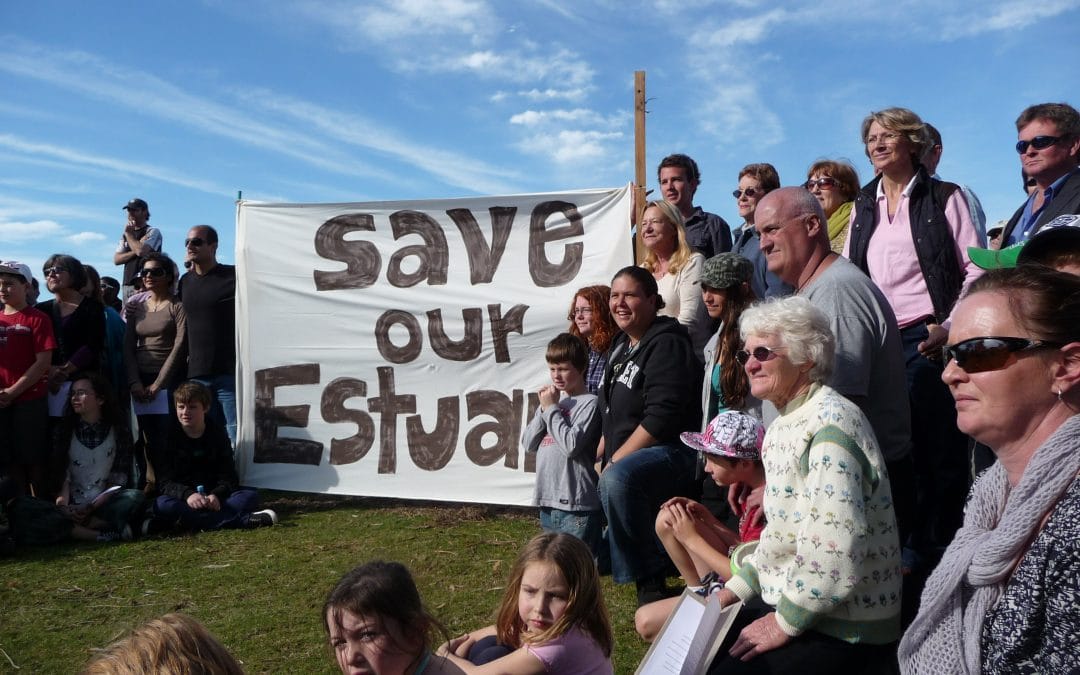 PHCC is continuing to advocate for the protection of our Estuary. The State Administrative Tribunal are likely to make a decision by early November. Read and hear more below…….
ABC News Article – Point Grey marina plan sparks environmental fears in Mandurah as Tian An fights to start work
WA Today Article – Massive stoush brews in Mandurah as community rallies to fight estuary marina
6PR Radio Interview with Jane O'Malley – Mandurah marina development slammed by residents, local groups
WA Today Article – They stopped the Mangles Bay Marina, why not the Mandurah Estuary dredge?
Channel 7 News – Outrage in Mandurah over plans to build a multi million dollar marina. Will it turn Peel estuary into 'a sludge pit'?
Petition (Andrew Hastie)
Facebook Page – Ramsar 482 Point Grey
PHCC Submission – Stage 1 Earthworks
PHCC Media Release – State approves time extension for Point Grey Channel – Threat to Internationally Important (Ramsar) Wetland