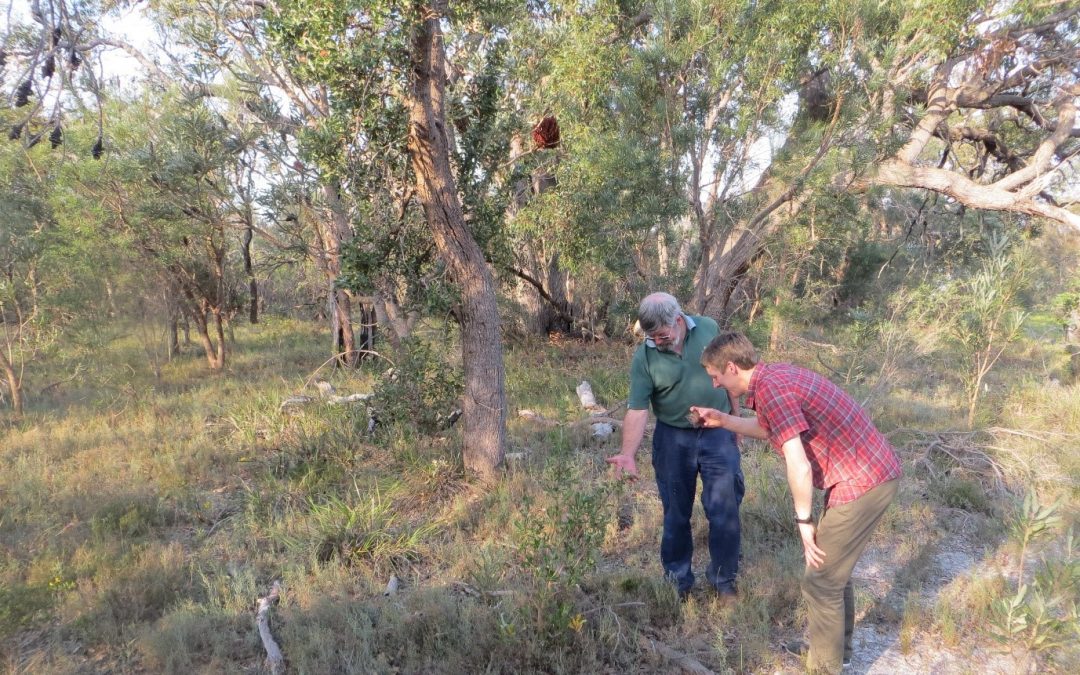 We are now one third of the way through the second year of our Banksia 'A World of Woodlands' project and have been busily meeting with organisations and individuals that have Woodlands on their properties.
The Banksia project has a heavy focus on protecting and restoring areas of TEC (Threatened Ecological Community) listed Banksia Woodlands in the Peel-Harvey Catchment, with funding available for landholder grants and partnership agreements to assist in delivering a range of on-ground activities to improve the condition of Banksia Woodlands
The Peel-Harvey Catchment Council's Land Conservation Team have made it a priority to meet with local governments, community groups and landowners in the Banksia world to discuss local woodland sites and identify on ground actions for sites of high priority. Over coming months all proposed projects will be put through a prioritization framework to assist in determining funding allocation to land managers across the catchment.
Do you have Banksia Woodland on your property? Contact Jordon Garbellini at our Mandurah office to discuss potential funding opportunities on (08) 6369 8800 or Jordon.garbellini@peel-harvey.org.au