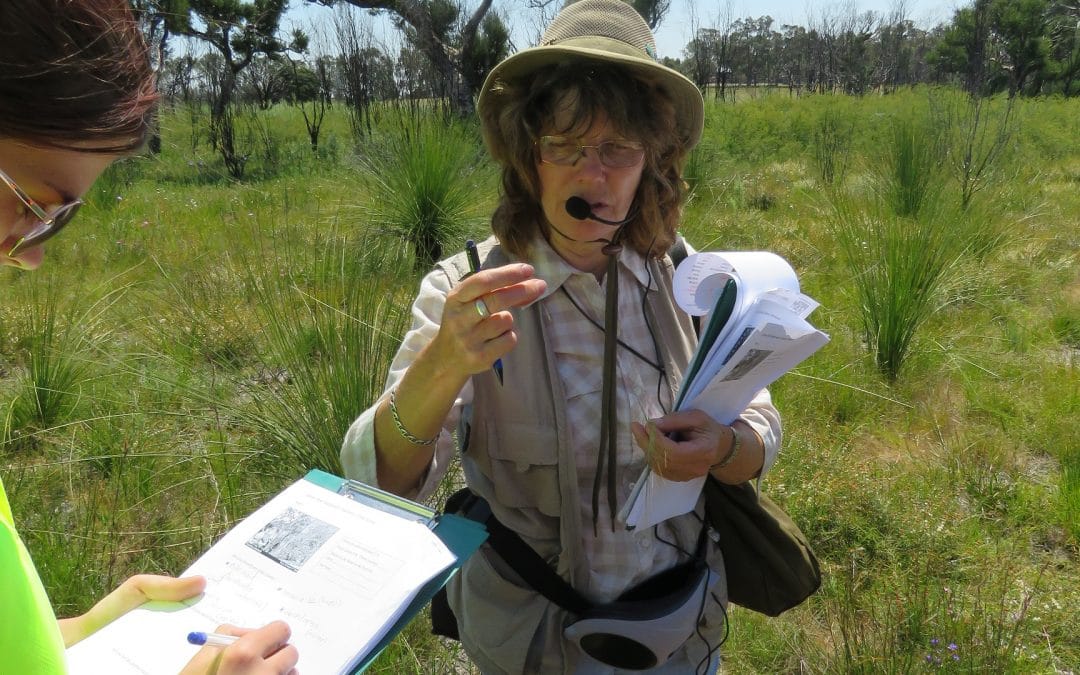 18 November 2015…The Peel-Harvey Catchment Council (PHCC) has welcomed an Alcoa Community Partnership Grant that enabled the purchase of new equipment for field communication and training. Andy Gulliver, chair of PHCC, said the funds were used to purchase two portable public address systems, four high definition cameras, and three knapsack spray units.
"The community will benefit from equipment purchased through the Alcoa grant. Having the portable PAs will make it much easier for participants to hear our trainers when we are in the field. The spray units have allowed us to increase our training and mentoring with the local Noongar community which is aimed at boosting their employment options in natural resource management. The cameras are being used to share images captured at our project sites, and the information assists us to improve or change management practices," he said.
Alcoa Pinjarra Refinery Community Relations Offices Fiona Bell said Pinjarra Refinery is proud to partner with the Peel-Harvey Catchment Council, as it has done for many years.
"Like many of our wonderful partners, the PHCC are committed to making a difference which the whole community benefits from. Every year we partner with approximately 75 different groups who focus on enriching the Peel community through a range of environment, art, youth and health initiatives." …ENDS
Media Contact: Jane O'Malley, Chief Executive Officer, Peel-Harvey Catchment Council, Jane.Omalley@peel-harvey.org.au , (08) 6369 8800