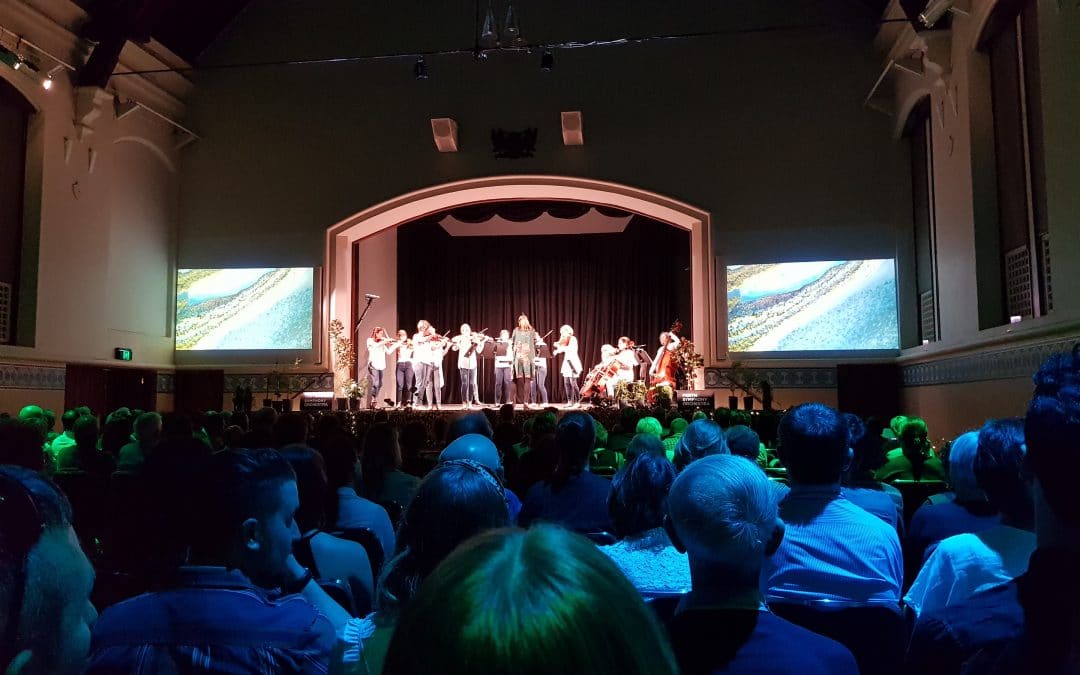 The Perth Town Hall came alive with stunning music and visuals for the "Performance for our Planet" event which included PHCC's film "Wetlands from Above." The Perth Symphony Orchestra provided a live musical accompaniment to a series of short films that took us on a journey exploring the unique biodiversity of Western Australian Landscape. The event was intended to celebrate the beauty of the Western Australian landscape as well as achievements in protecting the environment. A variety of performances were incorporated and performed by the orchestra including classical tracks inspired by nature to contemporary favourites.
"Wetlands from Above" is a multi-media art project produced by PHCC in 2018 and involved the collaboration of a talented local videographer and local musicians. Wetlands from Above was designed to capture and celebrate the beauty of the local wetland, The Peel-Yalgorup System, which is listed as globally significant wetlands under the International Convention on Wetlands. The footage was filmed by drone and is a mesmerising journey that slowly meanders above the wetland system with each shot resembling a piece of abstract art.
To extend this work, PHCC are also partnering with the Mandurah Performing Arts Centre (MANPAC) to commission and produce an original score to accompany a re-edited version of the Wetlands and Above feature film. The aim is to host a live concert and screening at the Mandurah Performing Arts Centre in November 2019.