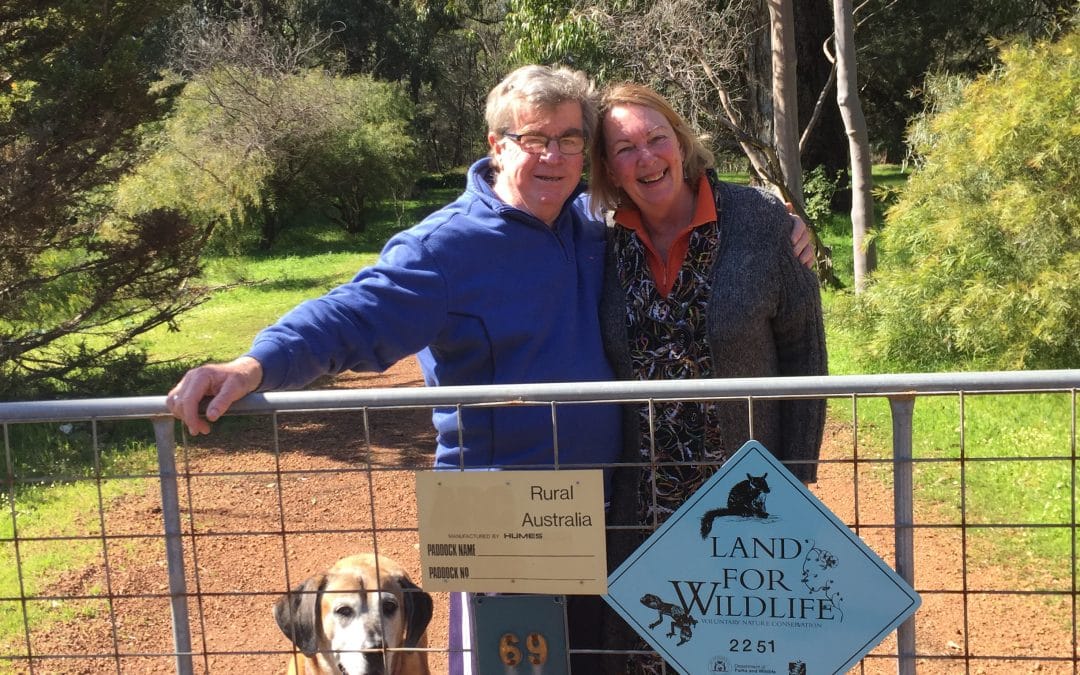 Over the past two years the Peel-Harvey Catchment Council have been assisting landholders passionate about their patch of the catchment to better understand the valuable role that their properties play in supporting our region's wildlife.
Land for Wildlife is a voluntary program run by the Department of Biodiversity Conservation and Attractions (DBCA) which recognises landholder's efforts to provide wildlife habitat on their property. In 2016, the Department entered into a Partnership agreement with regional groups such as PHCC and from this time PHCC have been working with the Department to deliver Land for Wildlife across the catchment.
As the voluntary program aligns with the focus of our Lake Clifton Stewardship Project, engaging the community to actively protect and manage natural vegetation and wildlife habitat, there has been a steady uptake of Land for Wildlife in the Lake Clifton area.
Since commencing the Lake Clifton Stewardship Project in 2017, five property site assessments have been carried out, four of these have resulted in registration with Land for Wildlife. These recent additions to the Land for Wildlife family, join 20 other landholders already registered with the program in the Lake Clifton area and a further 137 across the Peel-Harvey Catchment.
Apart from the sense of pride that supporting a sanctuary for wildlife generates, landholders involved in Land for Wildlife are rewarded for their efforts through a free site property assessment and report. Numerous topics are covered in the property report including vegetation descriptions, identification of key flora and weed species, advice on vegetation management options and suggestions to enhance wildlife habitat. PHCC also looks favourably on Land for Wildlife involvement when devolving environmental grants to the community. For more information on Land for Wildlife, visit https://www.dpaw.wa.gov.au/management/off-reserve-conservation/land-for-wildlife or contact Jordon Garbellini at our Mandurah office on 6369 8800 or Jordon.garbellini@peel-harvey.org.au. We look forward to helping you make your property a sanctuary for wildlife.