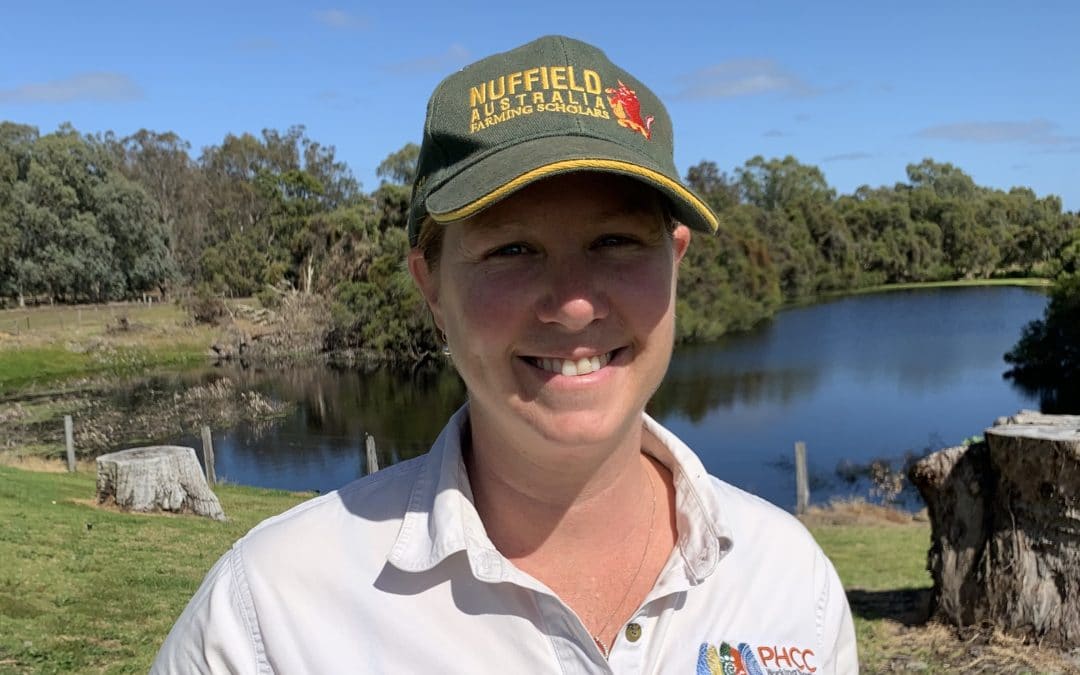 Paula joined Peel Harvey Catchment Council in 2018 as our Regional Agriculture Landcare Facilitator (RALF).
Paula has been based in Coolup for almost 30 years, joking that she is not quite a local yet.
Sustainable agriculture has always been a passion for Paula, starting during High School where she attended boarding school at an Agricultural College. Following high school, Paula travelled Australia working at various regional businesses before furthering her education through studying Agriculture at Marcus Oldham College in Victoria and Curtin University, Muresk.
Since 2016, Paula has been developing Western Australia's first edible insect farm through producing high protein crickets for human consumption. The business has led Paula to become involved in Agri innovation, research and development, and business incubator programs.
This insight has given Paula the opportunity to share her knowledge and skills to our farmers across the Peel- Harvey catchment. Paula enjoys working one on one with landholders, connecting them to resources, information services and support. Increasing productivity and profitability whilst ensuring natural assets are enhanced and protected is what drives Paula to be a great RALF officer.
In 2019 Paula was awarded a prestigious Nuffield Farming Scholarship, a 16 week global research and development opportunity to explore Sustainable Agricultural food systems.
Fun Facts:
Paula completed her first community landcare project at 10 years old, when her local intersection was changed, leaving a bare area. Paula wrote to the local government requesting a site visit to discuss the site further and put forward her plans. The shire provided native plants and the section remains rehabilitated to this day.
Paula is a member of the Tenth Lighthorse Murray Troop and takes part in memorial services across the region.
Paula is an active member of the Coolup Volunteer Bushfire Brigade.
Favourite quote: "If an opportunity presents, say yes and work it out".