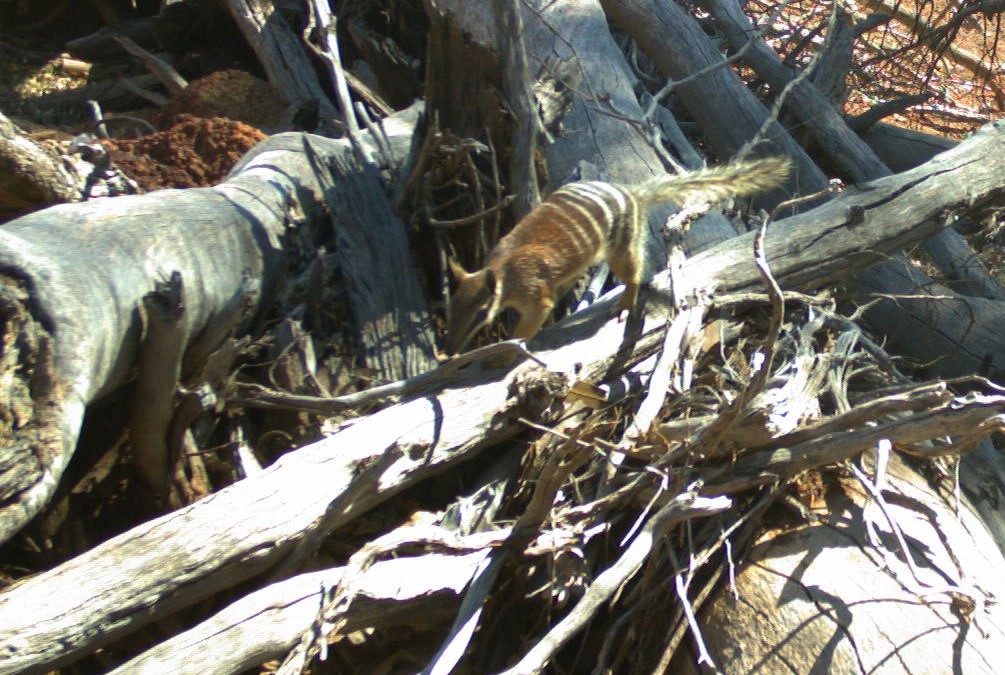 We have some amazing (and unexpected!) news to share…there has been a confirmed numbat sighting in the Boddington area! A Boddington local spotted what they thought to be a numbat and reported this to PHCC and South32 Worsley Alumina for follow up.>
Worsley Alumina then set up monitoring cameras which captured these amazing images and there was no doubt at all that it was a numbat. Worsley Alumina have advised the Department of Biodiversity, Conservation and Attractions and they will now work together to carry out monitoring in the Boddington area to further confirm the presence of numbats and the dynamics of the individuals/population.
This numbat sighting in Boddington is significant because currently there are only two natural populations of numbats remaining in Australia, one at Dryandra Woodland and another at Perup Nature Reserve near Manjimup. Work will be done to try and determine if the numbat sighted is from the natural Dryandra population or a previous translocation site.
PHCC will work with the Boddington community to protect the numbats sighted by raising awareness of the impacts of feral and domestic predators on threatened species, as well as potential support which can be provided to the community to support conservation efforts, including support to landholders to control feral cats and foxes.
DBCA, PHCC and Worsley Alumina are working together, as well as with the Shire of Boddington and the local community, to further assess the situation and plan accordingly. Keep an eye out for details on a future workshop to help raise awareness of this endangered species and to find out how you can help protect it.
If you do see a numbat or any other threatened species please contact our Hotham-Williams office on 6369 8801 and we will help you to fill out DBCA fauna report form. >>
This project is supported by the Peel-Harvey Catchment Council through funding from the Australian Government's National Landcare Program.