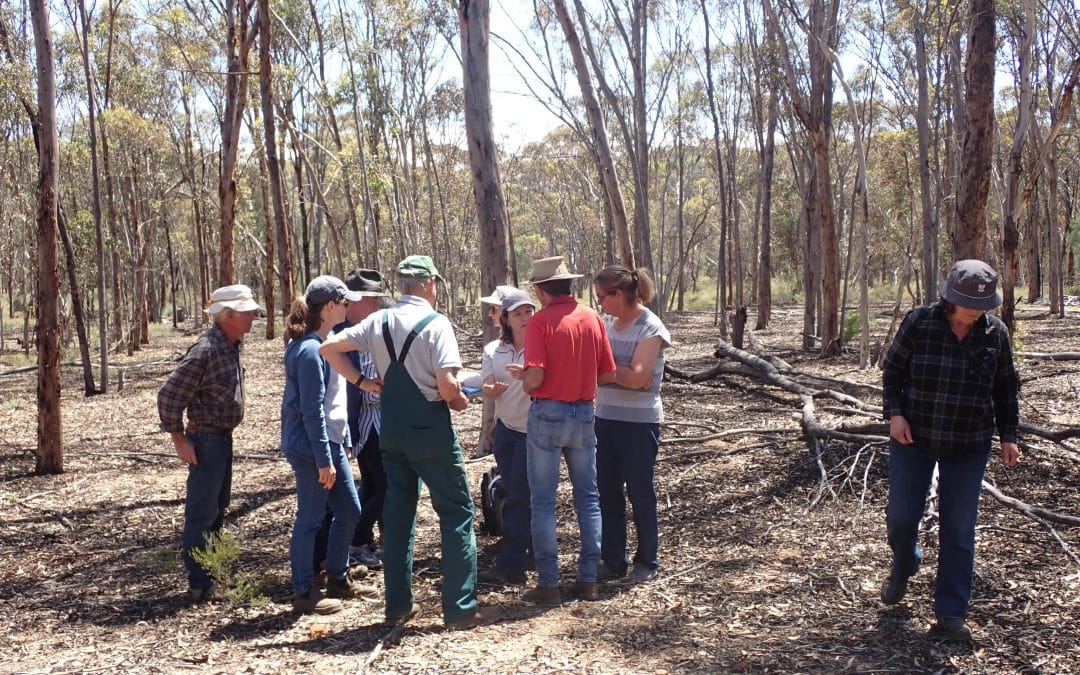 Landholders surrounding Dryandra attended a Numbat Dig Workshop to learn how to identify numbat digs and scats to help to determine if numbats are moving out of Dryandra Woodland and into patches of woodland on farms.
We were pleased to have Tamara from Project Numbat present the workshop as part of our Numbat Neighbourhood Project.
Mel and Christine used the skills they learnt at the Numbat Dig Workshop to help complete a Numbat Dig Survey the following day within the Numbat-Woylie enclosure in Dryandra.
At the end of an interesting couple of days we were lucky (and very excited) to spot a numbat on our drive out of Dryandra.
This project is supported by PHCC through funding from the Australian Government's National Landcare Program.