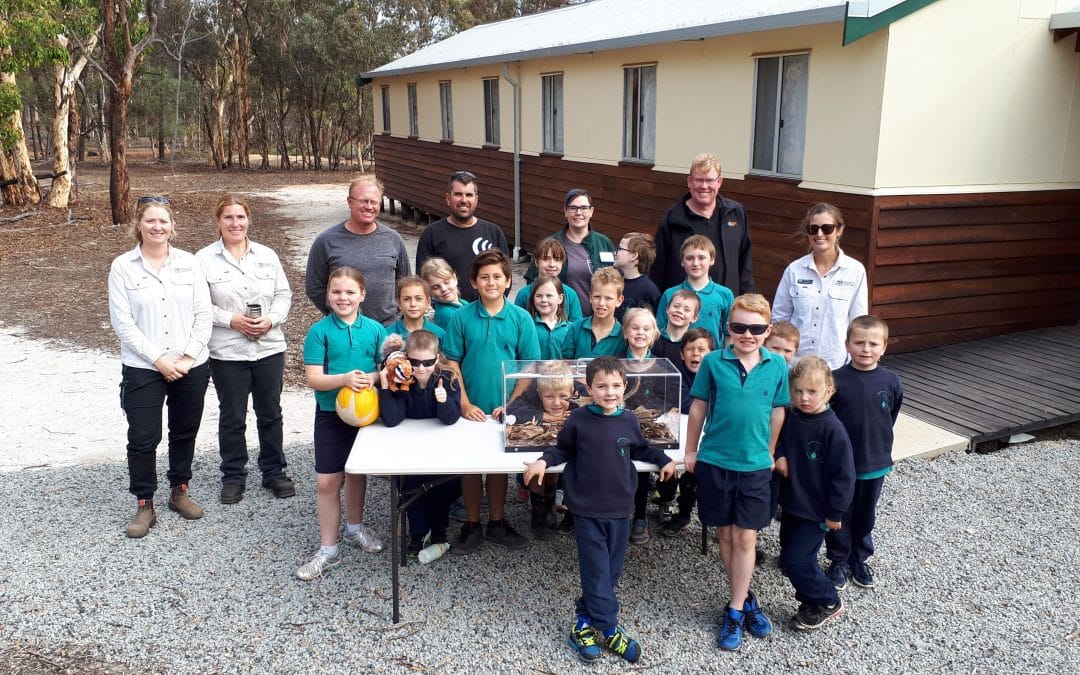 We recently enjoyed a lovely day out in Dryandra Woodland with Wandering Primary School students installing student made red-tailed phascogale nesting boxes.
Thank you to Peter Lacey from Department of Biodiversity, Conservation and Attractions for teaching us about the native animals of Dryandra, choosing the trees for our nest boxes and for answering all the tricky questions. Thanks also to Clarkeys Carpentry and Ian Price for
securing the nest boxes to the trees.
Tarryn Basden, Project Numbat's Education Officer did an interesting and entertaining presentation about numbats. Unfortunately, we didn't see a numbat running around in Dryandra on the day but thankfully Tarryn had brought along one of her own.
We hope the phascogales like their new homes and look forward to visiting them in the future to see if the boxes are being utilised.