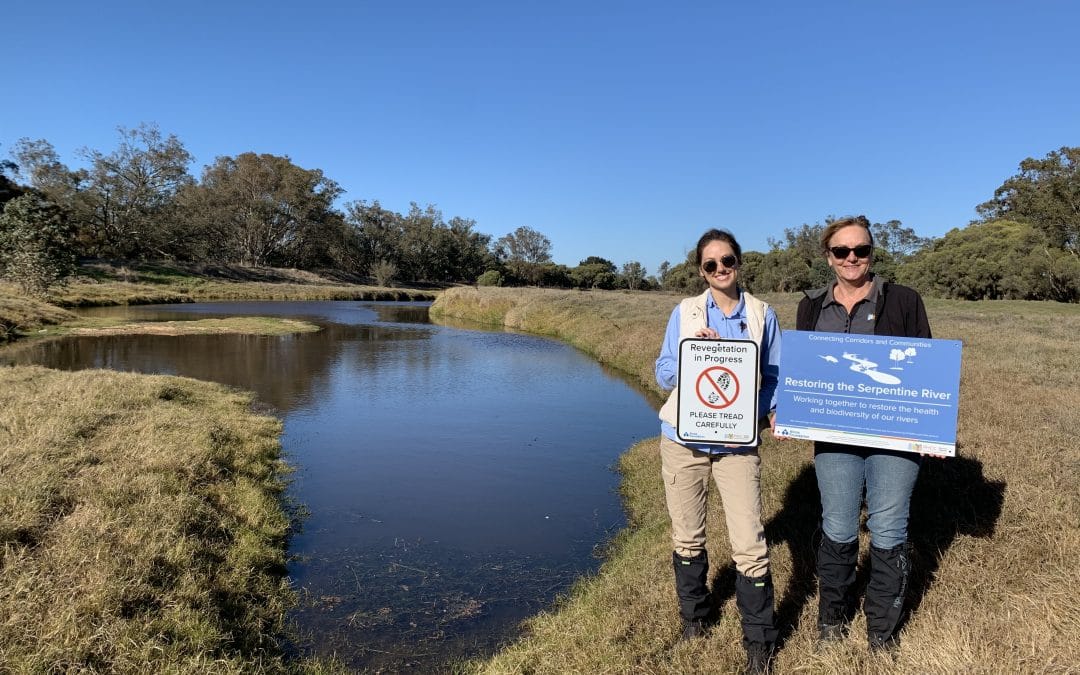 If you are out and about in the Serpentine River sub-catchment, you might see some blue ''Restoring the Serpentine River'' signage in specific areas. These signs are being used to promote on-ground activities such as fencing, weed control, revegetation and feral animal control, undertaken through our Alcoa Foundation-funded Connecting Corridors and Communities, Restoring the Serpentine River project to improve the ecological health of the Serpentine River corridor. The signs also acknowledge the collaboration, commitment and dedication shown by government departments, private landholders, PHCC and other stakeholders involved in this project.
Rivers are the lifeblood of our estuary. Healthy rivers, Healthy estuary.
Funding acknowledgement: This project is supported by the Peel-Harvey Catchment Council through funding from the Alcoa Foundation's Three Rivers, One Estuary Initiative.