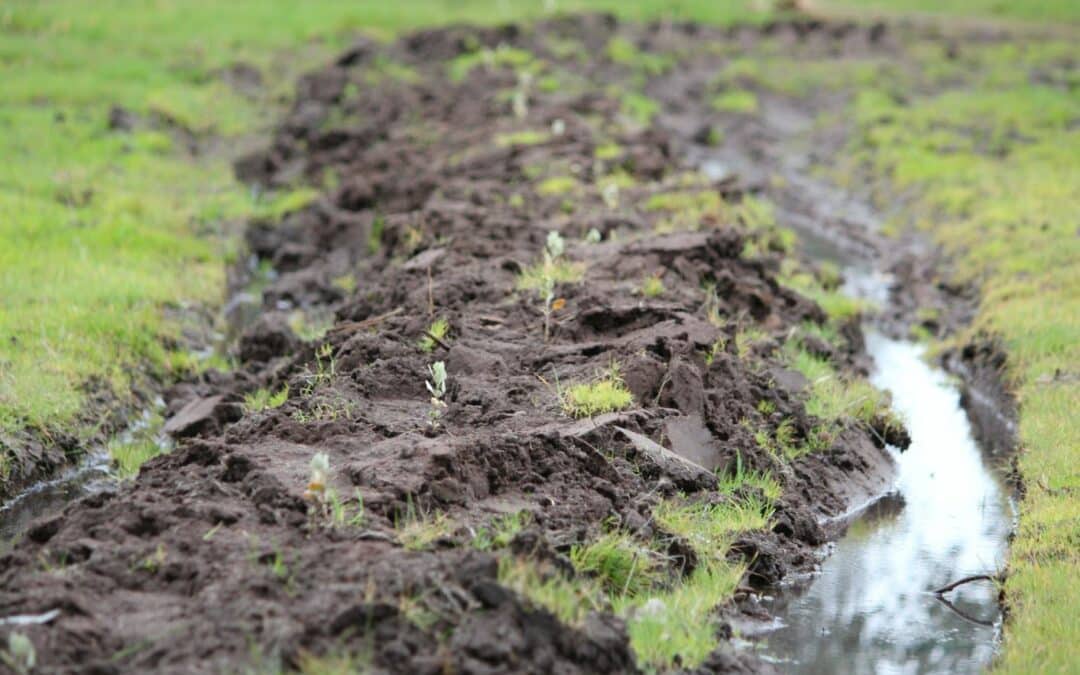 Planting sites experiencing waterlogging over winter can have low seedling survival due to lack of oxygen to plant roots. Using a Mounder to raise the planting-bed above water level provides better drained soils near seedlings roots and greatly enhances survival of plants in the long term.
When planting native or fodder seedlings in a waterlogged or saline sites, soil saturation reduces plant survival by creating anaerobic conditions near the root zone, as water fills the air spaces usually found around soil particles.
Waterlogged soils also loose most of the beneficial soil microbes like fungi, bacteria, beneficial nematodes and amoebas which help plants grow and break down organic matter into by-products by plants.
To reduce saturation and increase aeration, mounding is recommended in areas where soils become waterlogged. The outcome of mounding is that water falls to a level below the root zone, allowing the plant to develop strong roots.
Saline sites also benefit from using mounding during planting, as the salt within the soil is able to be washed out of the upper layer of soil. Even though all the salt isn't removed, the concentrations of salts less and therefore seedling survival is enhanced.
The photo above shows exactly that, water has been captured by the depression on each side of the mound, and the small seedling is now able to grow in aerated soil. In this case, the Old Man Saltbush (Atriplex nummularia) seedling has ample room to grow its roots, and will be ready for fodder grazing in around 18 months.
PHCC's Greening Farms project has supported dozens of saltbush fodder and native planting projects, with mounding recommended for all but the most well-draining soils.
If you would like advice on how to improve your planting success in waterlogged or saline soils, contact PHCC's Regional Agriculture Landcare Facilitator on 089 6369 8800 or email mick.davis@peel-harvey.org.au
PHCC's Greening Farms Project and Regional Agriculture Landcare Facilitator is funded by the Australian Government.