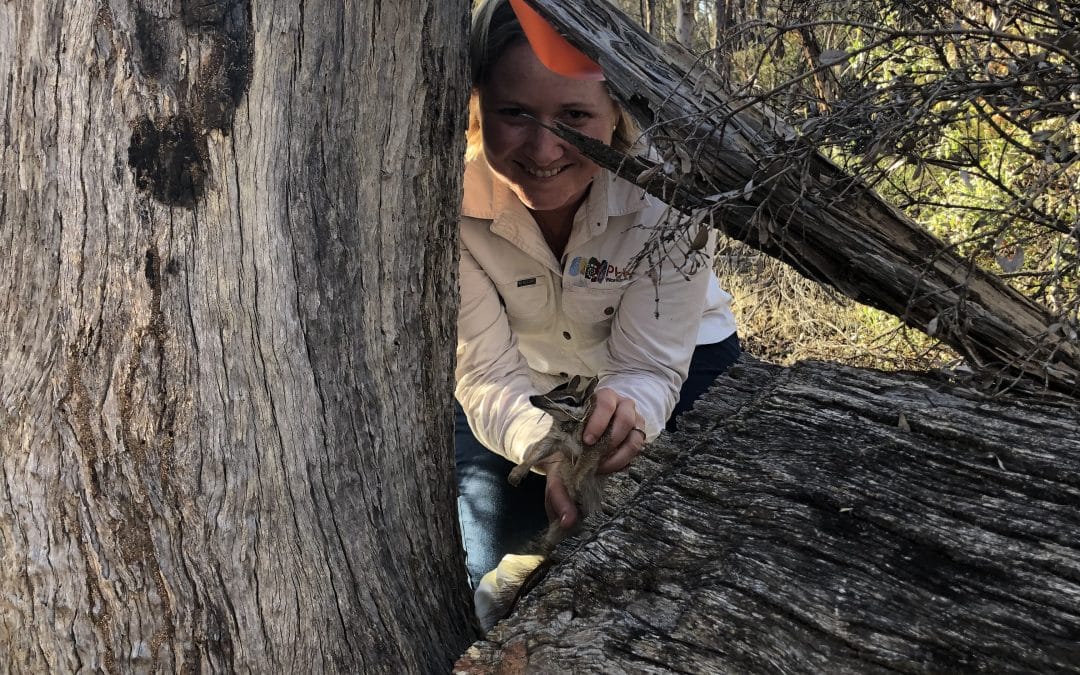 Program Manager, Hotham-Williams
Mel was very fortunate to grow up on a farm in the Hotham-Williams subcatchment and always had a keen interest in her surrounding environment and farming which was encouraged by her parents. After leaving the nest for a while and after finishing her Bachelor of Science degree, Mel returned to her home town of Boddington and worked in environmental management within the local mining sector for 13 years. Mel's role during this time ranged from environmental management of operations, farmland, plantations, waterways and bushland areas. Mel was also responsible for environmental monitoring and assisted with coordination of rehabilitation activities, Government, NGO and local stakeholder engagement. Mel has been able to travel and conduct project related work including auditing within different regions of the industry including Indonesia.
Mel joined PHCC in 2014 and together with her colleagues re-opened the local landcare office in Boddington which was supported by the local community. Mel is very proud to see PHCC's support in the Hotham-Williams go from part time in 2014 to busy team who between them are in the office or out and about each working day. The Hotham-Williams team is also supported by a number of dedicated volunteers and fabulous staff from PHCC's Mandurah office. It's fabulous to see many projects being delivered across the Hotham-Williams sub catchment to assist with the management of our amazing natural assets and resources. Mel thoroughly enjoys the time she spends with the local community including local landholders, schools and community groups and a large number of diverse stakeholders.
When Mel isn't working she is spending time with her husband Adam and their two sons, Lewis and Max on their small property in Marradong (where they run sheep, chooks and plant a few trees here and there!) and camping and visiting family and friends across the Southwest and Great Southern when they can. Mel also spends her time as active member of the community by volunteering with local groups including the Boddington Football Club and the chairing the local school board. Mel enjoys holidays near the coast but always loves coming back home to this amazing part of the State!