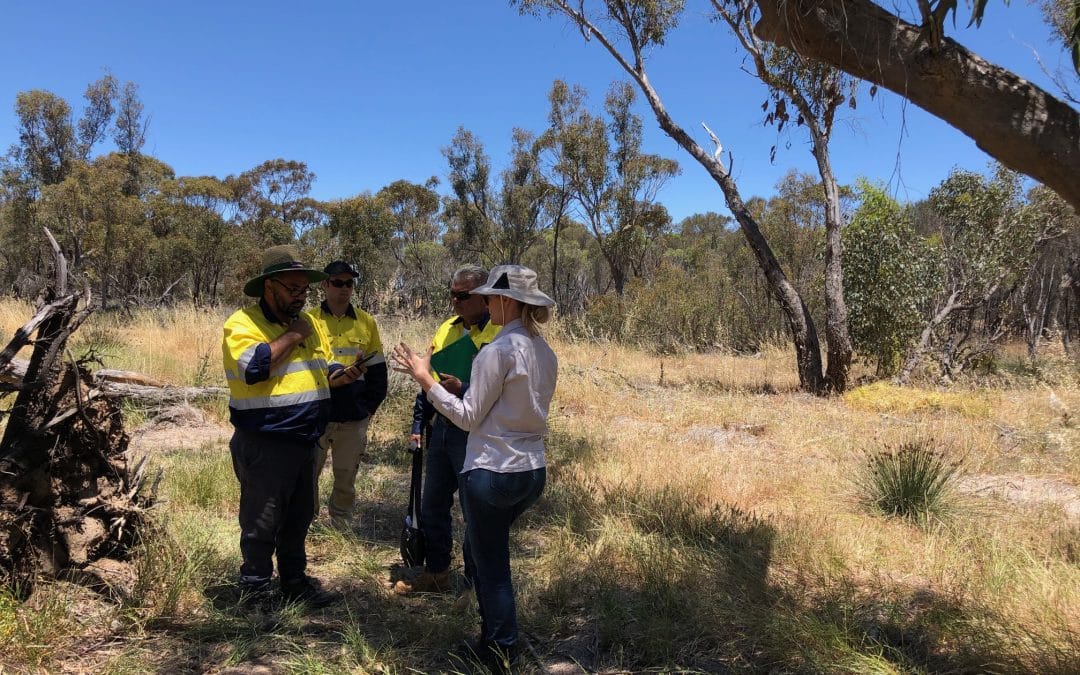 Bridal creeper (Asparagus asparagoides) and Spiny rush (Juncus acutus) are a big problem in the Hotham- Williams sub catchment, these weeds can infest woodlands which are home to threatened species. PHCC and Indigenous Workabout are working together to conduct weed mapping within the Shire of Cuballing.
PHCC's Kristy and Christine recently met with Dean, John and Jeremy from Indigenous Workabout to teach them how to use a mapping app and GPS unit to map the reserves to show the extent of the bridal creeper and spiny rush infestations. Bridal creeper is a declared pest in WA, it is a serious, highly invasive weed and its seeds are spread by birds. Spiny rush is also problematic and once established it can displace native vegetation and render large areas impenetrable to animals.
When weeds are not controlled, weeds can out-compete native plants, smoother native vegetation and have the potential to increase fuel loads for wildfires. PHCC will work with the Shire of Cuballing to conduct weed control within the reserves at appropriate times next year.
A big thank you to the Shire of Cuballing who are helping to bring our attention to weed infested reserves and helping to facilitate Indigenous Workabout. Through our Numbat Neighbourhood Project we are able to carry out weed management activities to protect and improve habitat for threatened species like numbats and red-tailed phascogales.>>
This project is supported by the Peel-Harvey Catchment Council through funding from the Australian Government's National Landcare Program and Newmont Boddington in partnership with Department of Biodiversity, Conservation and Attractions, Project Numbat and the Shires of Boddington, Cuballing, Wandering and Williams.