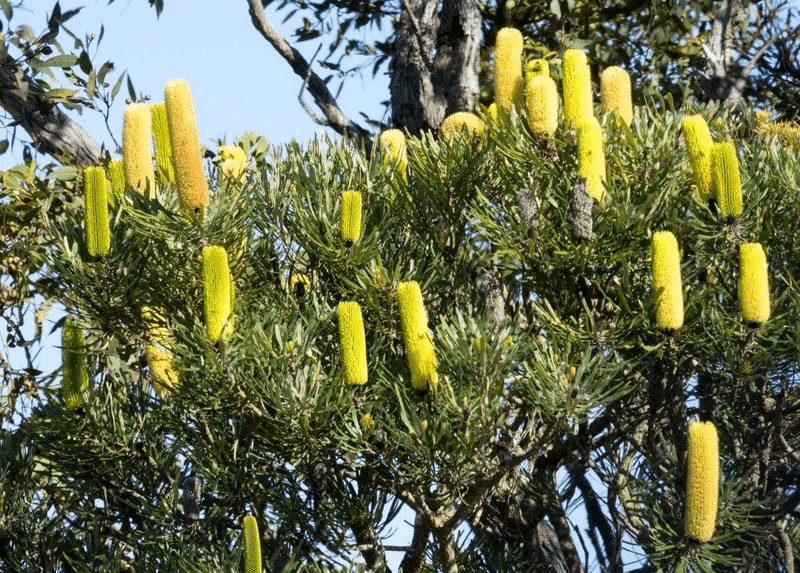 Australia is home to over 170 Banksia species, with the South West of WA supporting a diverse range of this striking and iconic species. Our corner of the world boasts 60 Banksia species and Banksia Woodlands were once the dominant vegetation community of the Swan Coastal Plain. Land clearing, groundwater drawdown, disease and changing climate have substantially reduced the extent and condition of Banksia Woodlands of the Swan Coastal Plain and they have consequently been listed as a Threatened Ecological Community (TEC) under the Australian Government's EPBC Act (Environmental Protection and Biodiversity Conservation).
The PHCC's World for Woodlands project is working to protect and enhance our remaining Banksia Woodlands on the Swan Coastal Plain, and to do this we need to recognise them! It may sound odd, but not all Banksia species are found growing within the Banksia Woodland TEC, some species such as Banksia littoralis can actually be contra-indicators of the community, if found to be the dominant species.
So what species are found within the community? There are four Banksia species that either dominate or co dominate the canopy of Banksia Woodlands of the Swan Coastal Plain TEC, which can be helpful to assist in identifying a patch. These species, all with characteristically beautiful flowers are Banksia ilicifolia, Banksia attenuata, Banksia menziesii and Banksia prionotes, with the former three species being the most commonly found in the Peel-Harvey Catchment.
PHCC recently complied a range of spatial data sets with assistance from the Department of Biodiversity Conservation and Attractions to provide a clearer picture of the current Banksia Woodland TEC extent in the Peel-Harvey Catchment. This data has been used to create several maps identifying areas of confirmed woodland, potential woodland areas as well as listing priority areas to be ground-truthed and assessed. The maps will be further enhanced as part of the World for Woodlands project over the next year.
For more information on the World for Woodlands project and Banksia Woodlands in our Catchment, contact PHCC on (08) 6369 8800 or admin@peel-harvey.org.au.
A World for Woodlands is supported by PHCC through funding from the Australian Government's National Landcare Program.