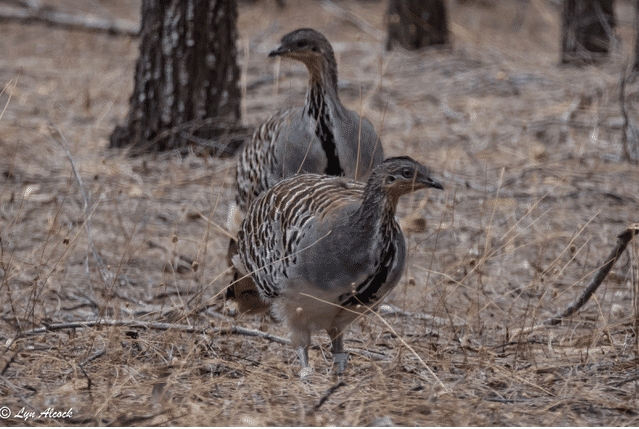 Christine, PHCC's Farmers for Fauna Coordinator, was lucky enough to see not one but two malleefowl in Dryandra Woodland last week! Lyn Alcock, who has kindly offered to share her images with PHCC, also spotted two malleefowl in Dryandra recently.
Mallee fowl are a threatened species that can be found in semi-arid Mallee (Eucalyptus) shrublands and woodlands across southern Australia, their habitat is now highly fragmented due to land clearing. In the wheatbelt, mallefowl can be found in reserves including Dryandra Woodland and fragmented patches of vegetation on private property.
The work that landholders surrounding Dryandra have been doing controlling feral cats and foxes, undertaking revegetation projects and fencing off remnant woodland help to protect threatened species like the malleefowl and PHCC are able to support these landholder through the Numbat Neighbourhood Project.
This project is supported by the Peel-Harvey Catchment Council through funding from the Australian Government's National Landcare Program.