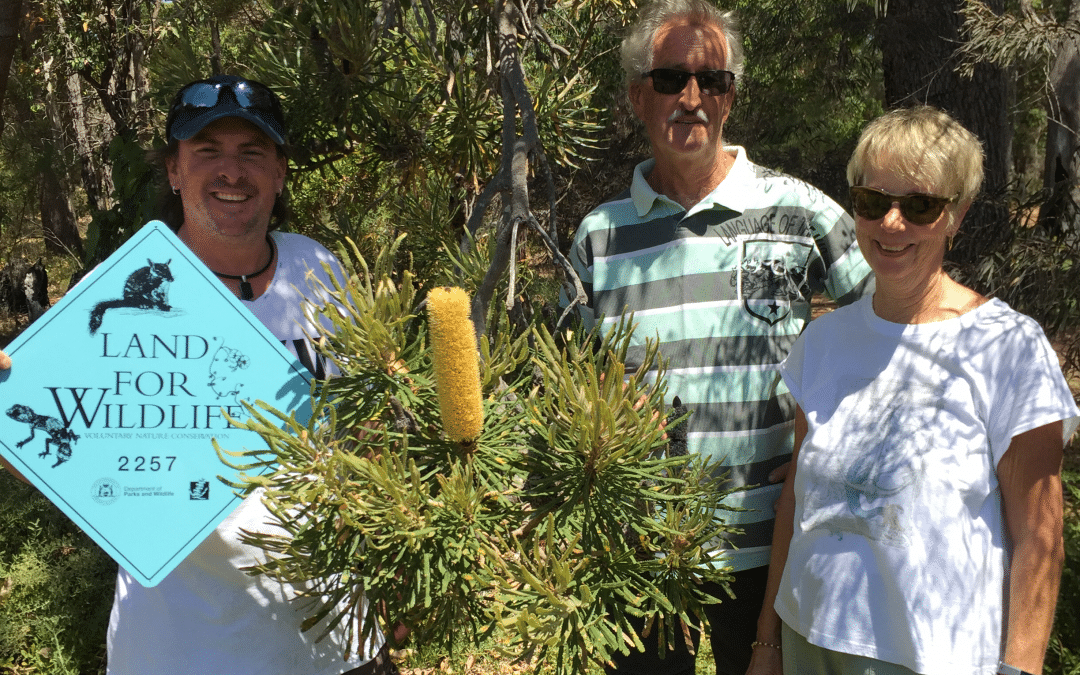 Mandurah has some new additions to the Land for Wildlife family, with the Mathesons signing up to the voluntary program to show their dedication to protecting their patch of our catchment.
The Matheson's property is largely vegetated with Banksia Woodland and features a diverse range of plant species including the Holly-Leaved Banksia (Banksia ilicifolia) and Candle Stick Banksia (banksia attenuatta) in the upper storey. Birds and arboreal fauna such as Brushtail Possums are known to frequent the site and in 2019 an artificial Black Cockatoo nesting tube was installed at the property, through funding from PHCC's Community Environment Grants, to encourage Carnaby's Cockatoos to nest in the area.
The Matheson's are extremely fond of the wildlife that visit their property and their dedication to weed control is inspiring, we wish them the best of luck in the Land for Wildlife journey and hope to hear of some Carnaby chicks taking up residence soon!