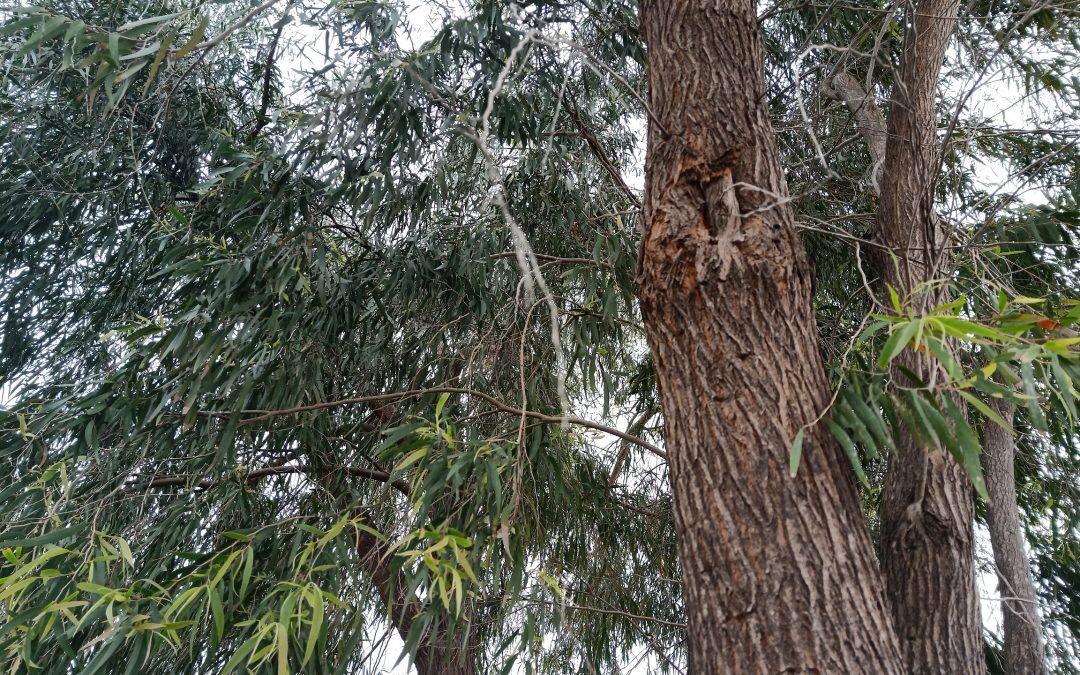 A sampling program of affected trees in the area is being investigated to better understand the causes and ways this can be managed into the future.
Previously, several diseases have been identified (including Armillaria, Phytophthora spp., canker sp.) to affect local peppermints. Research has been undertaken on the pathogen, Neofusicoccum australe, which has been responsible for crown dieback of peppermint. The disease specialist centre at Murdoch is able to identify samples and provide on-ground assessment services. Professional disease assessment of affected Agonis (peppermint) trees is being investigated, which will provide insights to some of the contributing factors (e.g., stress from lack of understory, drought) before any management steps, such as tree removal or treatment, are recommended.
Landholders who are current Land for Wildlife members are eligible to apply for a Lake Clifton Stewardship Grant to fund an assessment. The latest edition of the Lake Clifton Landcare Matters, which features this article and more, can be found at https://peel-harvey.org.au/wp-content/uploads/2021/09/2021_09-1.pdf. For more details please contact 6369 8800.
This project is supported by the PHCC with funding support from the City of Mandurah and Shire of Waroona.