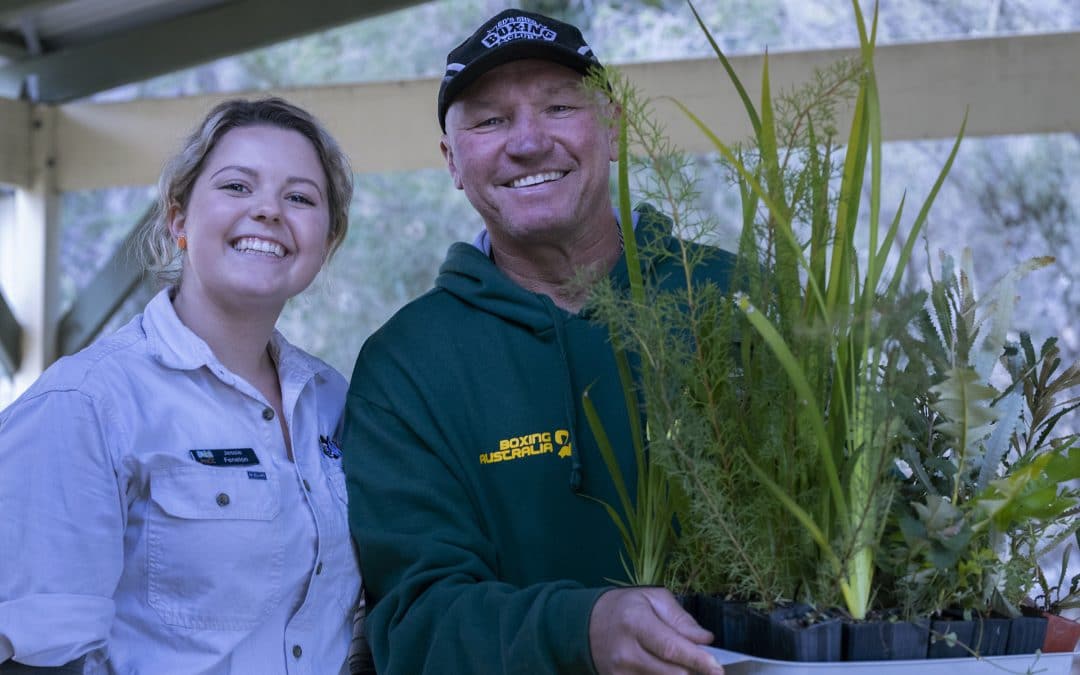 The 2019 Lake Clifton Seedling Giveaway held on the 8th of June saw close to 2000 native plant seedlings distributed amongst 45 local Lake Clifton landholders.
This annual event is hosted by PHCC through the Lake Clifton Private Land Conservation Stewardship project and supported by the Australian Government's Regional Landcare Program and City of Mandurah.
This year's event had a strong focus on local fauna with guest speakers from Birdlife Australia and the Department of Biodiversity Conservation and Attractions presenting on the iconic Black Cockatoos and the Western Ringtail Possum, all of which occur in the Lake Clifton Catchment.
To compliment the theme of local fauna, the selection native seedlings was tailored to providing a food source for the three Black Cockatoo species that utilize the Catchment for feeding, breeding and roosting habitat. Species provided to landholders included Marri (Corymbia calophylla), Honeybush (Hakea lissocarpha) and several species of Banksia such as the Candlestick Banksia (Banksia attenuata).
Along with providing native seedlings to enhance bushland habitat on private properties this event provides an opportunity for landholders to speak one-on-one with NRM officers on a range of topics such as controlling feral animals, identifying and managing weeds and Land for Wildlife. In addition to this, landholders had the opportunity to chat and connect with their neighbours over a cup of coffee and yummy morning tea.