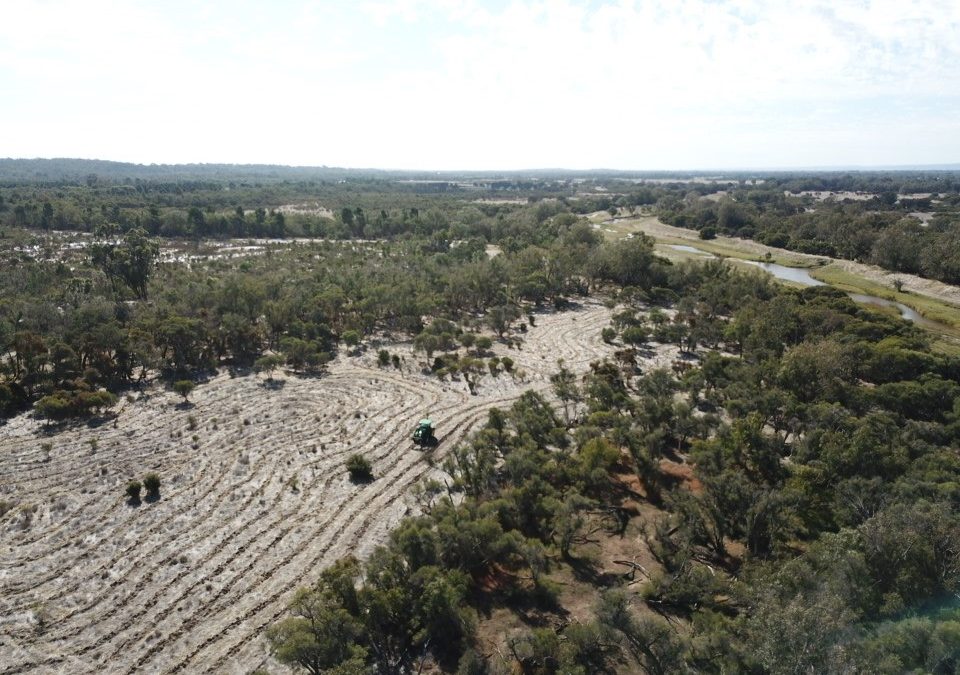 We are excited to announce that works have begun at the 'Karu Bilya Wetlands Restoration' site, located alongside the Serpentine River near Karnup, through our Alcoa Foundation-funded Connecting Corridors and Communities Restoring the Serpentine River project. These wetlands have unfortunately been victim to a range of illegal outdoor activities such as four wheel driving and camping, leading to their severe degradation, and so we have identified them as a priority area for restoration through our through our Serpentine River Action Plan.
Through this project we are conserving and protecting existing areas of bushland and restoring patches of degraded land. This year with help from GP Forestry, Birdlife WA, landholders and the local Bindjareb community landholders and the local Bindjareb community we will plant almost 17,000 seedlings to provide habitat for native wildlife.
Through this we aim to not only improve the overall ecological function of the Karu Bilya Wetlands but also complement other works to reconnect the river corridor. For example a bit further upstream we are installing 1.6 km of fencing along the fire-affected Hymus Creek to encourage natural regeneration of the 30 year old seed bank residing in the soil, protecting the banks from further erosion and improving the creek as habitat for native fish. Watch this space!
Funding acknowledgement: This project is supported by the Peel-Harvey Catchment Council through funding from the Alcoa Foundation's Three Rivers, One Estuary Initiative.