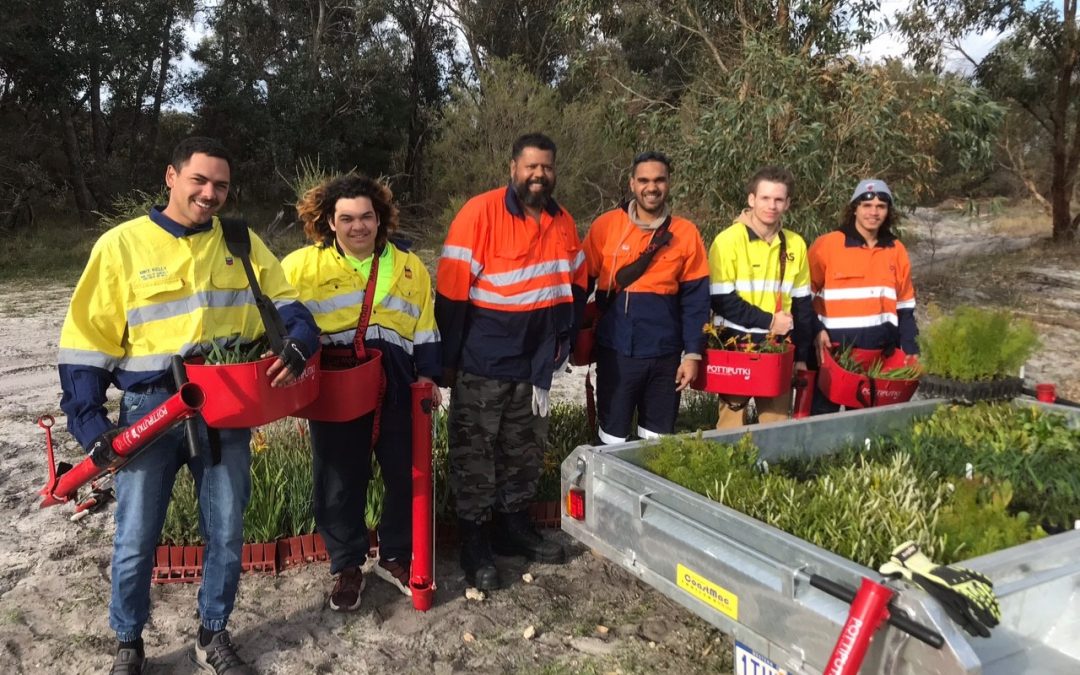 Despite the woolly weather threatening to postpone us, we finished the second year of the Banksia 'A World of Woodlands' project with several days of planting across 3 hectares of degraded Banksia Woodland along the Serpentine River.
Local Noongar group, the Bindjareb Middars were engaged to undertake the planting and guarding of 3000 native seedlings including the Candlestick Banksia (Banksia attenuate), Firewood Banksia (Banksia menziesii) and Acron Banksia (Banksia prionotes), in efforts to improve the ecological condition of the site.
With the rain continuing we hope to see a good seedling survival rate and look forward to undertaking our next round of Vegetation Condition Assessments later this year.
This project is supported by Peel-Harvey Catchment Council through funding from the Australian Government's National Landcare Program