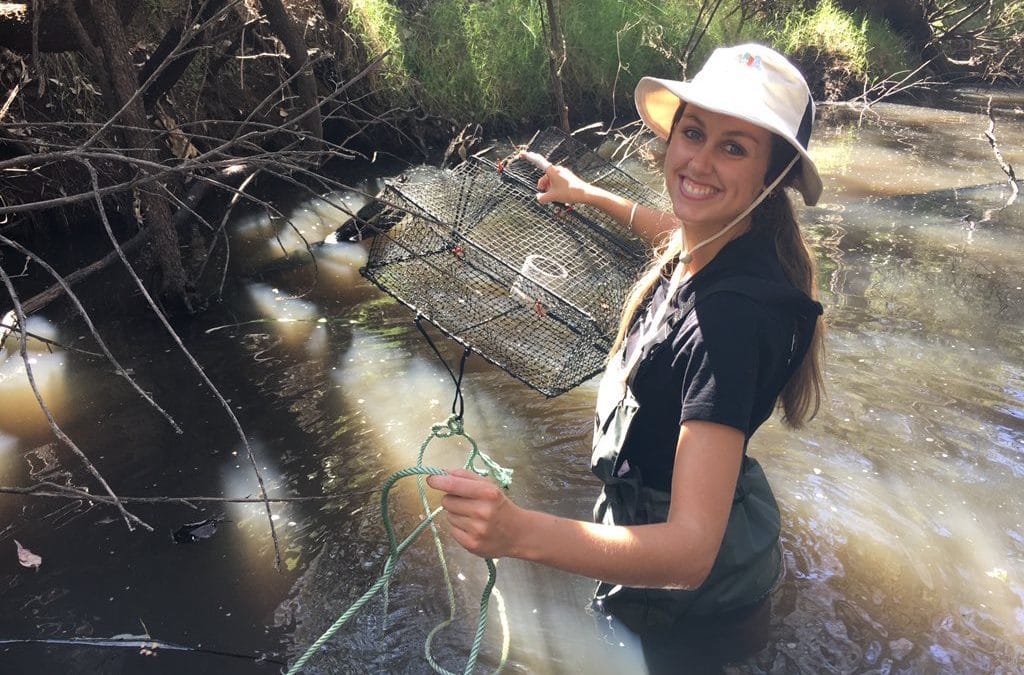 Rivercare Officer
Originally from Narrogin, Jesse spent most of her time camping with her family in the beautiful Dryandra Woodland. This sparked a keen interest in how and why the environment operates the way it does. By her mother's side, Jesse watched as stunning leadlight panels were created of endangered species such as the bilby and numbat (what you see at the Barna Mia entrance today). These endangered species laid the foundation for Jesse's future and inspired her to undertake university studies in the future.

Following the family's relocation to Mandurah in 2007, Jesse's passion for the environment grew as she was surrounded by our Ramsar 482 wetlands and the ocean. Graduating in 2015 with a Bachelor of Science degree in Zoology and Marine Science, Jesse was excited to start her career in a globally recognised biodiversity hotspot.

Volunteering at PHCC in 2016 gave Jesse the opportunity to gain experience in project works, including land conservation, agriculture and water science, as well as developing an understanding of the way PHCC operates as an organisation.

In 2018, Jesse became our Rivercare Officer and she currently works on the Connecting Corridors and Communities Restoring the Serpentine River project and our Estuary Grants program which focuses on restoring all three of our rivers, the Murray, Serpentine and the Harvey. Jesse loves connecting with like-minded members of the community and being outdoors conducting science based field work.

On the weekends, you will find her either camping with friends, on the water, spending time with family or trying to convince her partner to buy her a puppy…

Good luck with the puppy Jesse 