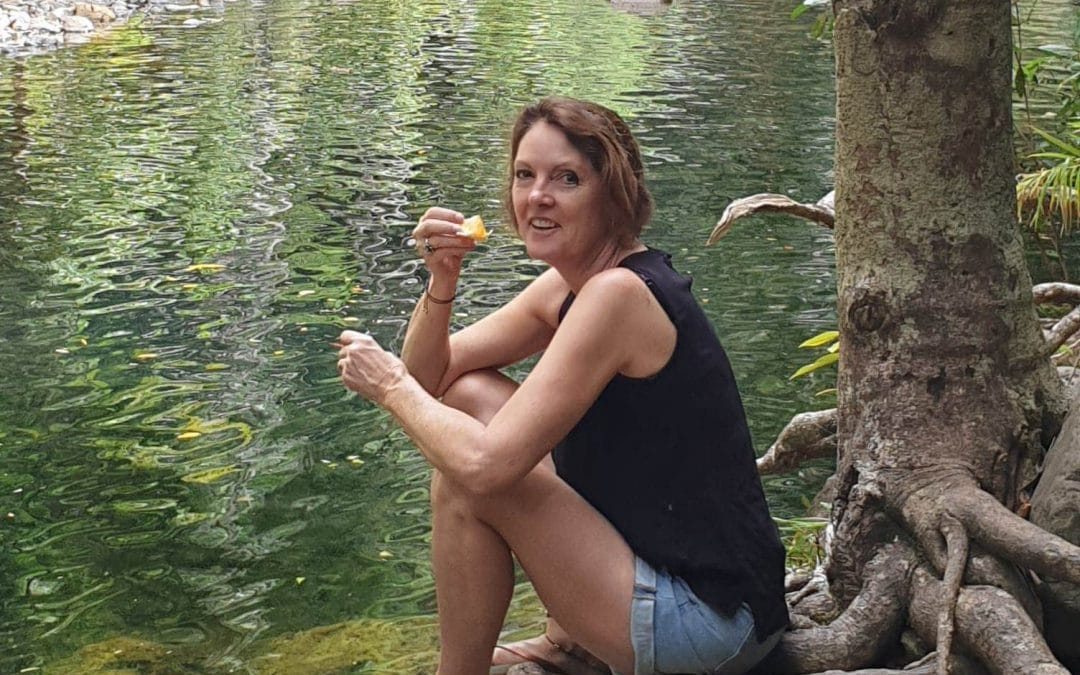 In the hot seat for nearly a decade now, our CEO (whose name isn't really Jane) was born in Alice Springs, grew up in McLaren Vale (S.A.), and, after an extended gap year has been living in W.A. for ~25 years – so nearly a local! Jane has two adult sons who she adores and after a 25 year engagement, married her musician partner in a teeny-tiny ceremony on their favourite secluded Bali beach.
Jane started her career working for a political Party, in lieu of the chef apprenticeship at a French restaurant in McLaren Vale, because her Mum wouldn't let her leave school until the restaurant was built! The travel bug took hold and after wandering the globe for three years she moved to Mandurah where she ran her own business, worked for the Peel Development Commission, went back to S.A. to get her Degree in Environmental Management and landed a job at the City of Mandurah as their Environmental Planner and then Co-ordinator for Eco Services & Climate Change, before starting her dream job at the PHCC!
Jane is not great at backing off from challenges and is dogmatic when she sees things that need to be changed to better protect our environment. She has a track record of leading high level achievements and embedding long-term outcomes, including building community capacity and influencing policy and action for the protection and restoration of the environment. She is a WA Parks Ambassador and on the Board of the Mandurah Performing Arts Centre.
Outside of NRM, Jane is most passionate about her fabulous circle of friends, her family and travel. She'd have loved to meet author Rachel Carson, whose courage to stand up for the environment changed a culture and inspired many. The object Jane would most certainly take to a desert island is Johnny Depp (circa 2000).
Jane is extremely devoted and PHCC is very fortunate to have such a wonderful CEO

~Caroline Knight – PHCC Chairman~