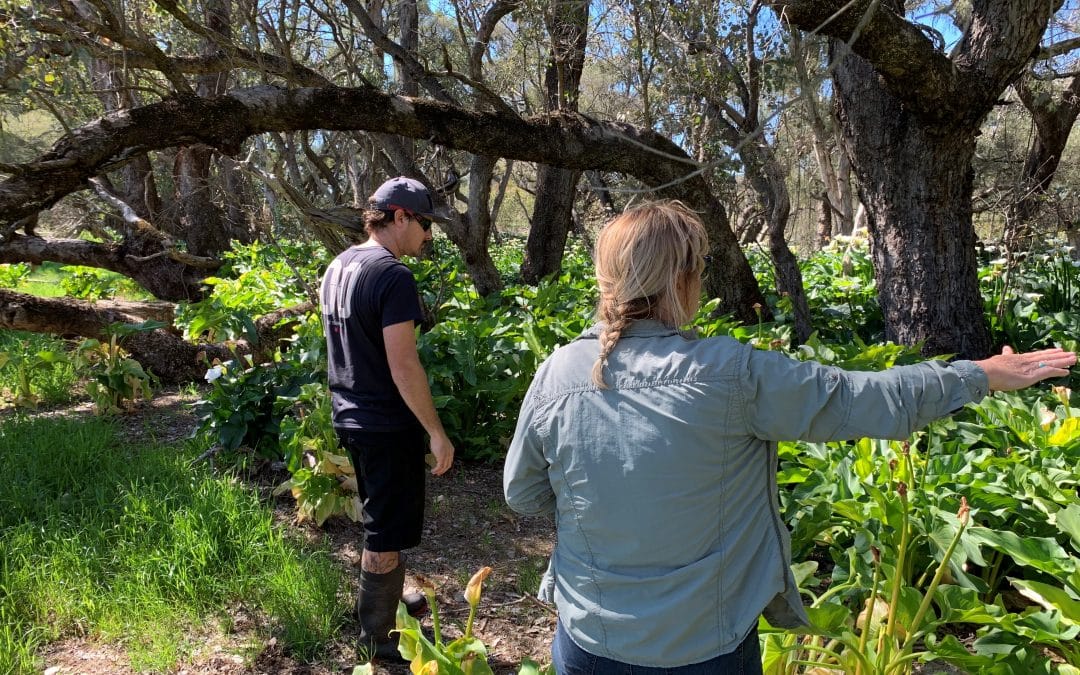 Landholders living adjacent to the Serpentine River are continuing to deliver on their projects through the Community Environment Grant program. On-ground activities such as weed control, revegetation and feral animal control have been a high priority. Arum Lily and Cotton Bush have been the main target for weed control due to their high invasiveness and ability to rapidly spread if not treated. Once controlled, landholders have been busy planting native shrubs and trees in the aim to enhance biodiversity and reconnect riparian zones.
Five landholders have also received monitoring cameras as part of a 'camera challenge' to see what type of feral animals (foxes, rabbits and cats) are using their patch as a highway. If feral animals are identified, plans will be put in place to reduce their impact and spread in these areas to improve ecological function. This project is a collaborative effort between PHCC, Landcare SJ and the Peel-Harvey Biosecurity Group.  For regular updates on these projects, please head to our PHCC Facebook page.
This project is supported by the Peel-Harvey Catchment Council through funding from the Alcoa Foundation's Three Rivers, One Estuary Initiative.