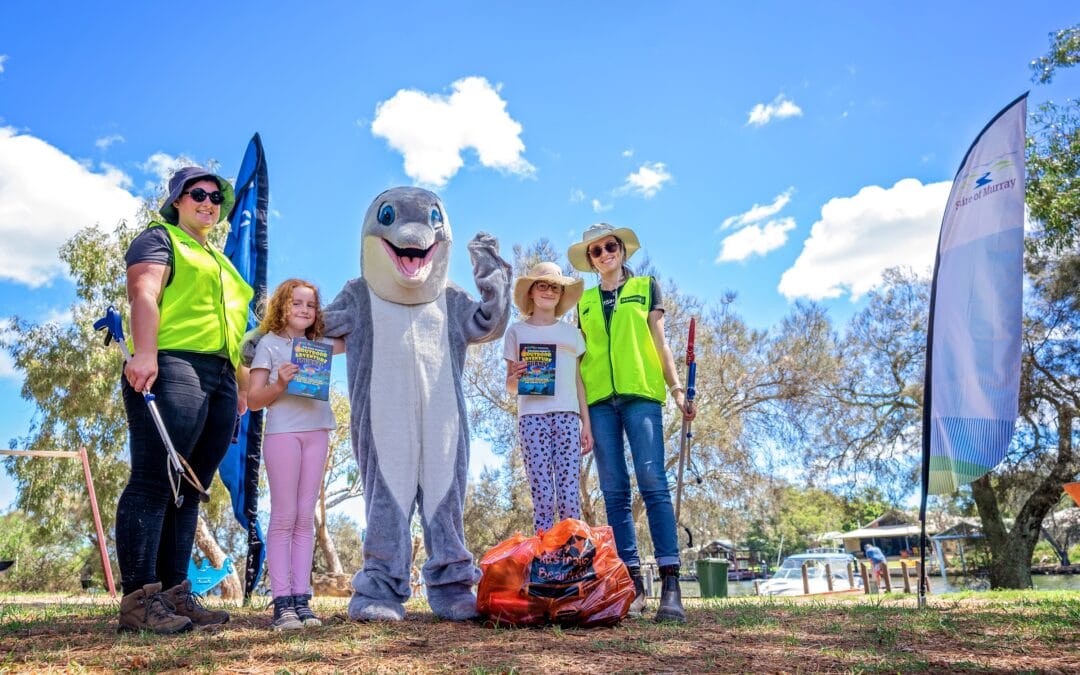 Come along and join the many community groups removing litter from our catchment this March through Clean Up the Peel and make our environment a cleaner space for all, including the wildlife we all love!
Occurring annually during March, local community groups from all over the Peel-Harvey catchment come together to help clean up our land and waterways in a collective effort termed 'Clean Up the Peel month'.
The Peel-Harvey Catchment is home to wetlands of international importance recognised through the global Ramsar convention. Our Ramsar Site 482 includes the Peel Inlet, Harvey Estuary and the freshwater lakes, Lake Mealup, Lake McLarty and the super-salty Yalgorup Lakes. This means that we not only have a responsibility to our local wildlife but also to the international community to protect this unique system of wetlands from threats such as litter.
Litter that enters our waterways is one of the main factors that can harm the species of wildlife that reside in them, causing injury or even death through ingestion and entanglement of materials such as the most common form of waste, plastic. It is important that we protect these waterways and surrounds that provide habitat for many amazing species from our estuary's approximately 80 resident Indo-Pacific bottlenose dolphins to thousands of migratory shorebirds, making sure to keep our environment a clean, safe habitat for all the local wildlife.
Friends of Rivers Peel, Mandurah Environment and Heritage Group and Peel-Harvey Catchment Council are calling on our community to help us Clean Up the Peel this March. Whether you are a school, community group, family or group of friends you can all get involved to make a difference so why not organise a clean-up event together in your local area? Groups taking part within the Peel-Harvey catchment can ask for assistance from PHCC and partners to promote their clean-up event through social media and local newspaper advertisements.
Last year 256 volunteers worked together across 22 events to clean up around the coastal plain catchment of the Peel-Harvey Estuary. The teams collected an impressive 1.4 tonnes (1,400 kilograms) of litter and debris, mostly from or near to rivers and wetland areas. Now in its sixth year running we are looking to make this year's efforts even bigger and better.
To get involved you can find organised clean up events occurring that you can join here:
https://www.facebook.com/pg/PeelHarveyCatchmentCouncil/events/?ref=page_internal
https://mehg.org.au/news-events/
You can also create your own community clean up event or private get together with your family and friends to clean up your favourite spot. If you organise your own event be sure to register with Clean Up Australia Day https://www.cleanupaustraliaday.org.au/, to ensure you have public liability insurance coverage. If you would like assistance with securing supplies or promoting your clean up event, contact Charlie at charlie.jones@peel-harvey.org.au
This project is supported by the PHCC through funding from the Australian Government's National Landcare Program