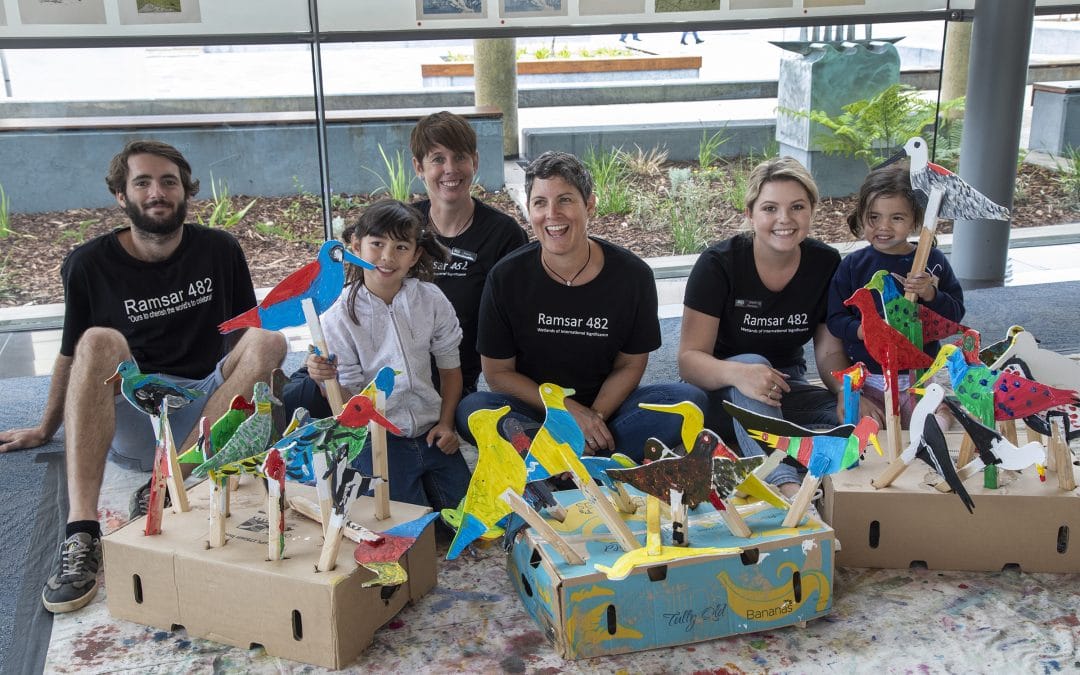 The Peel-Harvey Catchment Council is gearing up for the Wetlands Weekender, a two day festival to be held on the weekend of 10 and 11 October which also coincides with International Migratory Bird Day and the 30th anniversary of our Peel-Yalgorup Wetlands being recognised as a wetland of international importance under the Ramsar Convention in 1990 as Ramsar Site 482.
The festival will be packed with art markets, birdwatching activities, cultural storytelling, a citizen science clean-up, a movie night, music and entertainment, and various wetland tours designed to showcase the natural beauty and fragility of our wetlands.
The first day of the festival starts with an afternoon estuary cruise followed by guided nature walk which will include dolphin watching and birdwatching activities led by expert guides. In the evening, the Australian classic Storm Boy (2019) will be screened at Reading Movie Cinemas Mandurah along with a birthday celebration for our Ramsar 482 site.
On Sunday morning Coodanup Foreshore will come alive with Wonders of the Wetland, a family-friendly event which includes a selection of vibrant market stalls with quality arts and crafts from local artists. Entertainment will include live music, cultural storytelling, and children's activities throughout the day. There is even a Dog's Breakfast with a free sausage sizzle for dog owners and a meal for their dog where dog owners can learn how they can enjoy local walks around the wetlands whilst protecting local wildlife.
Pave the Way Clean-Up is the final event, a hands-on activity helping to clean up the Coodanup foreshore to pave the way for migratory shorebirds that arrive at the wetlands at this time of year. The Clean-Up runs from 10am -12pm Sunday and will be followed by a free lunch for participants from local food vans.
For more information and a full program of the festival please visit PHCC's website at https://peel-harvey.org.au/wetlands-weekender/
This project is supported by Peel-Harvey Catchment Council through funding from the Australian Government's National Landcare Program/ Regional Land Partnerships.