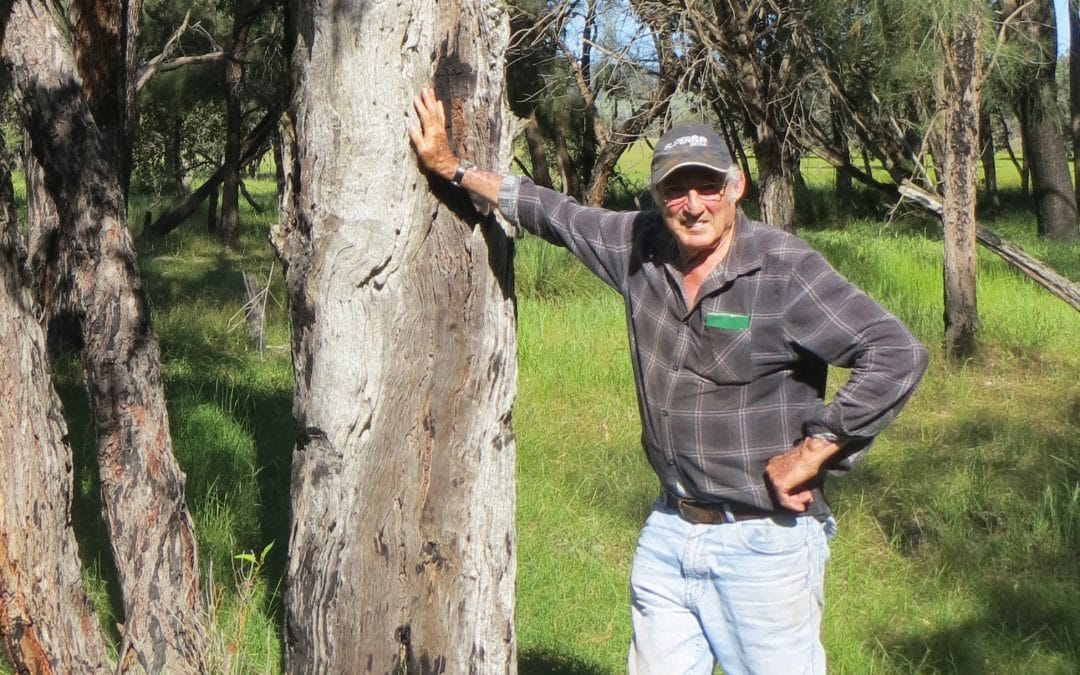 Farmers across the Peel-Harvey Catchment will benefit from a new 9-month project to improve the management of on-farm native vegetation, wildlife habitat and native fodder species. The Greening Farms Project is being delivered by the Peel-Harvey Catchment Council (PHCC) as part of its 5-year contract with the Australian Government, recently announced under the National Landcare Program Phase 2.
PHCC Acting Chairperson, Jan Star AM, acknowledged the continuing commitment and hard work of farmers in the Peel-Harvey Catchment to revegetate and protect vegetation to support both the environment and agriculture.
'At least 2,400 hectares of revegetation and 3,200 hectares of formal bushland protection has been undertaken by landholders and groups through landcare projects on the coastal plain catchment in recent years. And with over 139,000 ha of on-farm vegetation over the entire catchment, we are keen to assist many additional farmers and landowners to improve their management of native vegetation', said Ms Star.
The Greening Farms project will offer farm management surveys, vegetation assessments and field days to improve on farm vegetation management and trial innovative approaches to management and revegetation. As part of the Project, successful applicants will be awarded grants of up to $10, 000 to improve on farm native vegetation management.
'Protection, management and planting of native vegetation is essential in maintaining agricultural productivity on farms. On farm vegetation improves soil condition, biodiversity and water resources and the Greening Farms Project is critical given that there is an average of only 15-20% of native vegetation remaining on farms across the Peel-Harvey Region with some farms having much less' said Ms Star.
'We are keen for the Greening Farms Project to continue beyond 2019 to ensure that farmers have long-term local support to continue improving management of native vegetation, and integrate it into their farming systems' said Ms Star.
Opportunities to apply for funding of on-farm projects are now open under the PHCC's 2018-19 Community Environmental Grants Program. Applications close on the 12th November 2018 and projects need to be completed by May 2019. Landholders are encouraged to discuss their project idea and eligibility with the Peel-Harvey Catchment Council as soon as possible. For those on the coastal plain and Jarrah Forest, phone (08) 6369 8800 or email grants@peel-harvey.org.au. Those in the Hotham-Williams areas can phone 0455 166 780 or email melanie.durack@peel-harvey.org.au.
Greening Farms is supported by the Peel-Harvey Catchment Council, through funding from the Australian Government's National Landcare Program.
ENDS
Media Contact: Jane O'Malley, Chief Executive Officer, Peel-Harvey Catchment Council, Jane.Omalley@peel-harvey.org.au, (08) 6369 8800