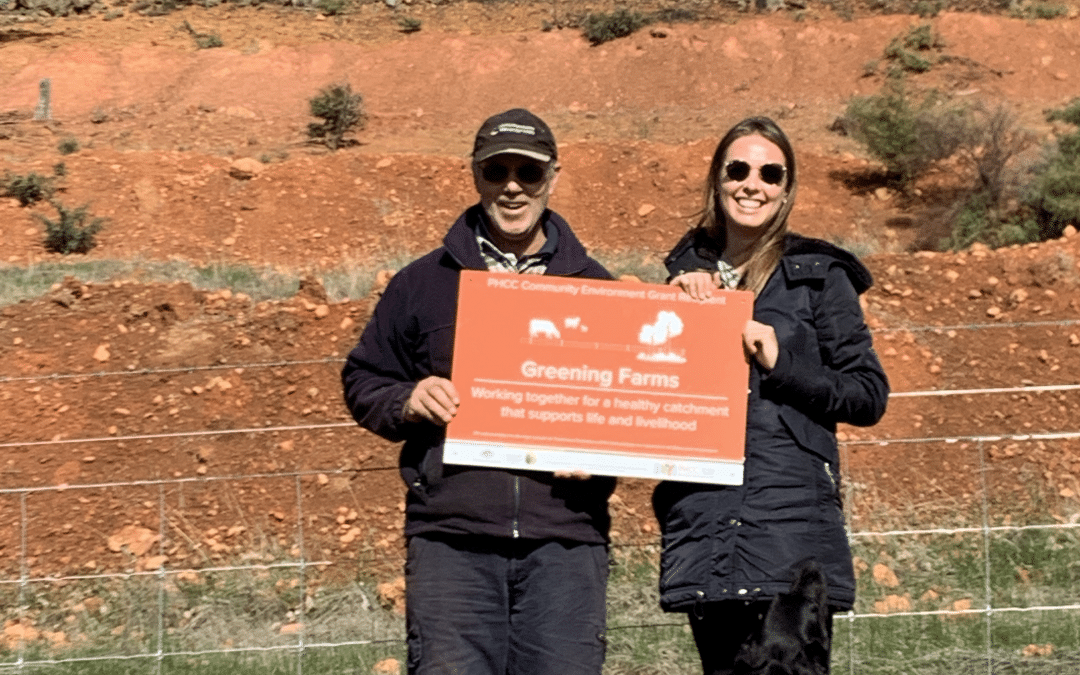 The Greening Farms Project is now in its third year, and we are thrilled with how it is being embraced by our farming community across the Catchment.
A large number of projects have already been funded and implemented on properties in the surrounding Peel Harvey Catchment area. These include:
Grants to install fencing of remnant native vegetation from stock, including fencing of the Eucalypt Woodlands of the Wheatbelt Threatened Ecological Community (TEC).
Assistance to control invasive weeds, such as Juncus acutus, which is overtaking large areas of valley floors in the Hotham-Williams catchment and is reducing pasture productivity.
Funds to allow revegetation for improved fodder supply and environmental enhancement.
Project achievements to date include:
200 ha of remnant vegetation, river and creek protection
14 ha of invasive weed control
59 ha of revegetation for fodder supply and biodiversity
Planting of 86,000 seedlings.
The total estimated value of in-kind farmer contributions to projects is $181,302.58, and the total value of projects was over $290,000.
Round three (3) of our Community Environmental Grants is now open.  If you are interested in applying for community environment grant please click here. Applications close 31 August, 2020
This project is supported by Peel-Harvey Catchment Council through funding from the Australian Government's National Landcare Program