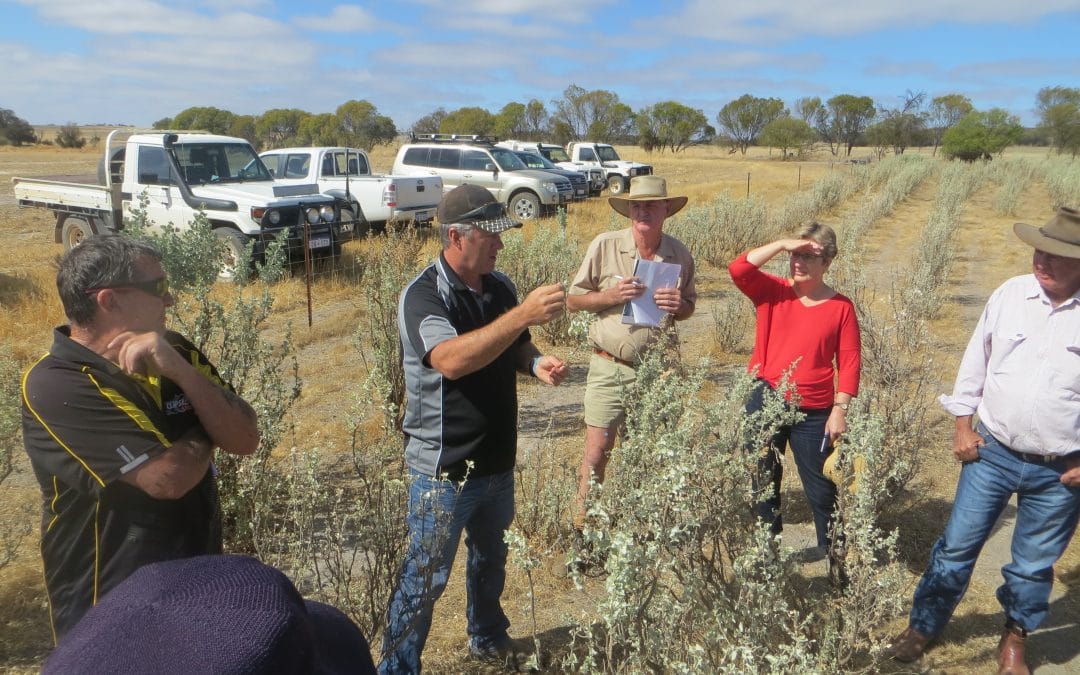 Fifteen farmers from across the Catchment recently attended a Saltbush Field Day aimed at providing new insights into the use of saltbush, a drought tolerant native species grown throughout Australia as a fodder crop for sheep and cattle. Planting of saltbush on farms has been practiced for years, however there are new and improved varieties of the perennial shrub that are playing a larger role in grazing systems.
Guest speaker, Dustin McCreery from Chatfield's Nursery in Tammin, accompanied farmers across three farms in Cuballing, Pumphreys Bridge and Yornaning districts of the Catchment.
"Saltbush is a natural alternative feed source that greatly reduces supplementary stock feeding costs, especially from late summer to early winter, and there are numerous varieties to fill different farm soil conditions" stated Mr McCreery.
The Field Day was part of the PHCC's Greening Farms project to support farmers to increase sustainable agricultural practices over the next 5 years within the Peel Harvey Catchment.
An average of 25 000 Saltbush plants will be planted across three (3) farms east of Boddington within the first round of the Greening Farms project. There is also strong interest from both cattle and sheep producers for various saltbush species suitable to be planted on the Swan Coastal Plain.
The Greening Farms project is supported by the Peel-Harvey Catchment Council through funding from the Australian Government's National Landcare Program