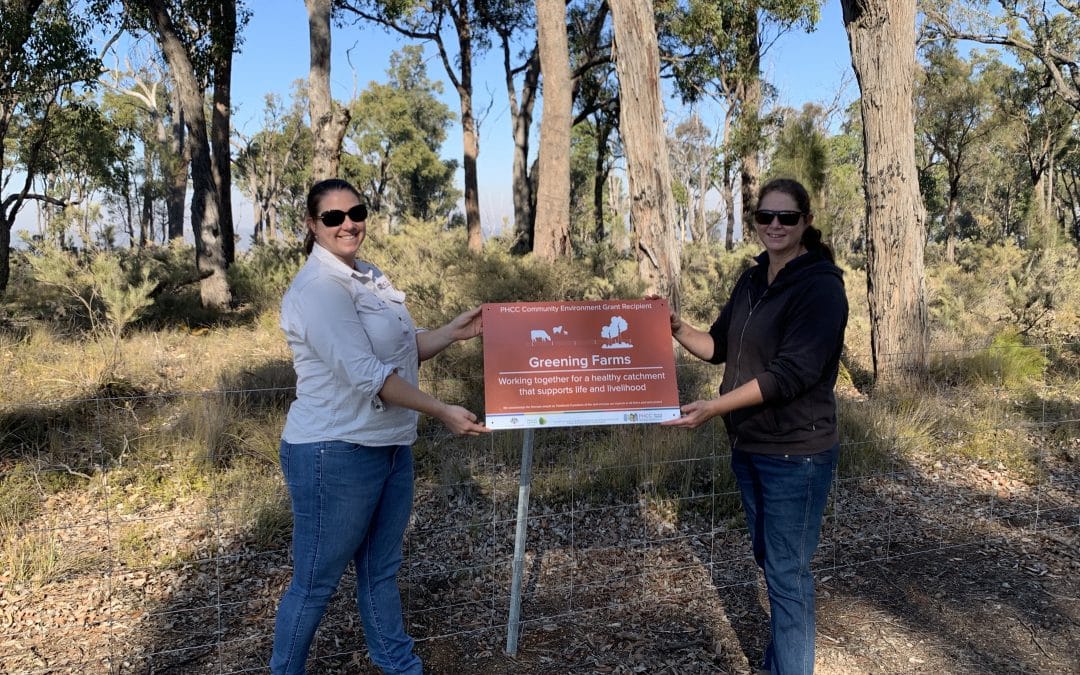 One of our favourite times of the year is when we get to see all the great work our Community Environment Grant recipients have done to protect and restore our catchment.
Peel Harvey Greening Farms officers have been busy visiting over thirteen 2019-2020 Community Environment Grant properties over the past month, with the highlight being the quality of fencing and pride the landholders take in completing the grants.
Local farmers, Ross and Lizze Rose installed 300 m of fencing, and increased the size of their protected bushland "Marlee Reserve" from 12 ha to 13 ha.
If you are interested in taking part in an on-farm environmental or fodder project, keep an eye out in the local papers and on our website https://peel-harvey.org.au/grants/community-environment-grants-2020-2021/, Expressions of interest are opening soon.