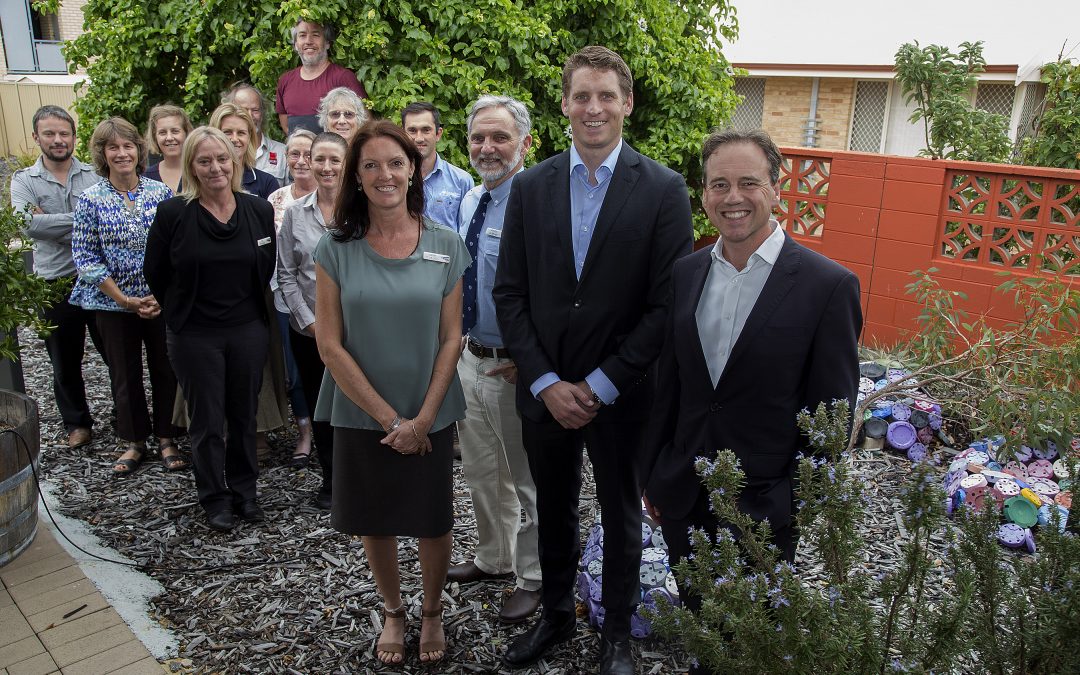 10 May 2016…Round Four of the Australian Government's national Green Army programme will enable 12 local organisations share three separate Green Army teams that will work on community projects to enhance Natural Resource Management (NRM) in the Peel-Harvey region.
Environment Minister Greg Hunt recently met the NRM partners at the Peel-Harvey Catchment Council (PHCC) to discuss the projects to be undertaken.
PHCC chairman Andy Gulliver said this year's projects will build on previous success achieved with Green Army teams.
"We welcome the opportunity to engage with Green Army teams again under the supervision of CoACT. This initiative is a hands-on, practical environmental action programme that supports local environment and heritage conservation projects across Australia with young people aged 17 and 24 gaining practical training and experience while being paid to work in our local environment."
"Collectively, they will work on more than 60 different projects in the Peel-Harvey region from May 2016 to June 2017 to better protect wetlands, bushlands, estuaries, foreshores – on public land and private property stretching from Serpentine Jarrahdale down to Harvey. Some Green Army projects will aid efforts to repair the landscape following the recent fires in Harvey and Waroona," he said.
This project is supported by the Peel-Harvey Catchment Council through funding from the Australian Government's National Landcare Programme.
ENDS
Media Contact: Jane O'Malley, Chief Executive Officer, Peel-Harvey Catchment Council, Jane.Omalley@peel-harvey.org.au, (08) 6369 8800
To read as a PDF, click here: