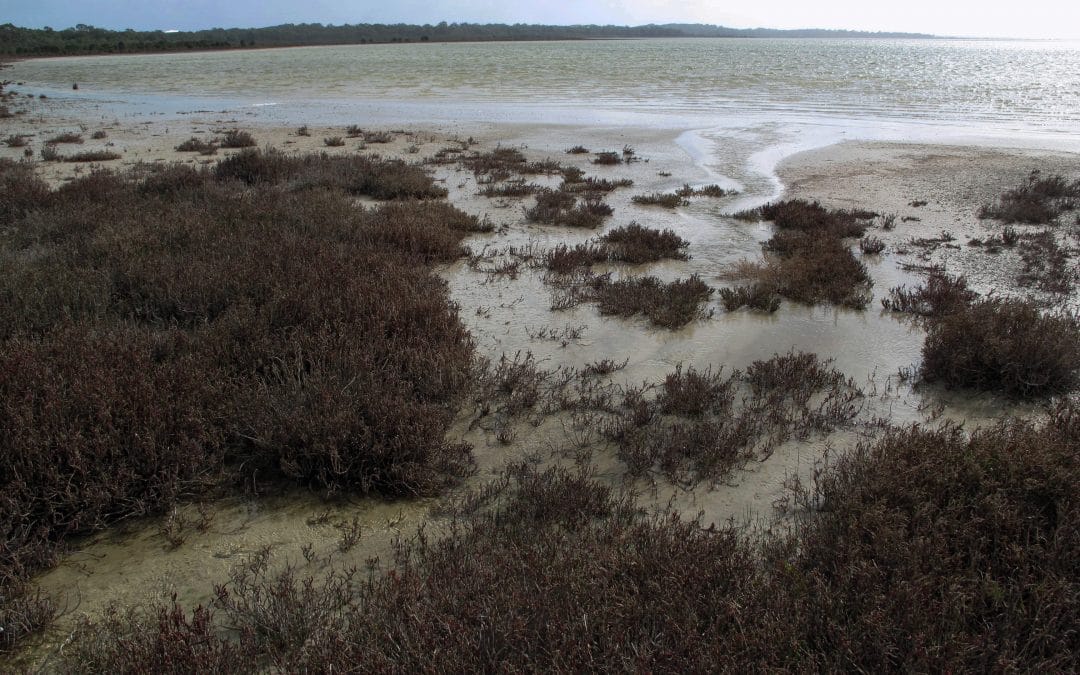 Over the last few years, PHCC has monitored the water chemistry of wetlands in the Yalgorup Lakes system monthly as part of our 'Wetlands and People – a community restoring the ecological character of the Peel-Yalgorup Ramsar 482 Wetlands' project. Typically, with yearly rainfall reduced due to the impact of climate change, the lakes form into seventeen discrete waterbodies that make up this system. Many dry out completely over summer, and slowly re-fill as the first winter rains arrive, but this year something special is happening.
Sometimes referred to as a "climate driver" the Indian Ocean Dipole is a measure of the temperature gradient across the Indian Ocean.  When it enters negative territory, as it has this year, it signals possible better winter rain for southern Australia as outlined in this recent ABC article: https://www.abc.net.au/news/2021-07-20/bom-declares-negative-indian-ocean-dipole/100299770
On the ground out at the Yalgorup Lakes, this year's above-average winter rainfall has caused the wetlands to fill to the point that many are, for the first time in recent years, starting to inter-connect.  This is good timing for the monitoring program that PHCC are currently undertaking of water levels and quality because it allows us to compare the water levels and quality from the relatively dry winter of 2020 to the data being collected during a wetter year with these inter-connections in place.  This will give us a much better picture of the dynamic range of the surface water quality and quantity in this system.
The project work at the Yalgorup Lakes is being delivered by PHCC through funding from the Australian Government's National Landcare Program