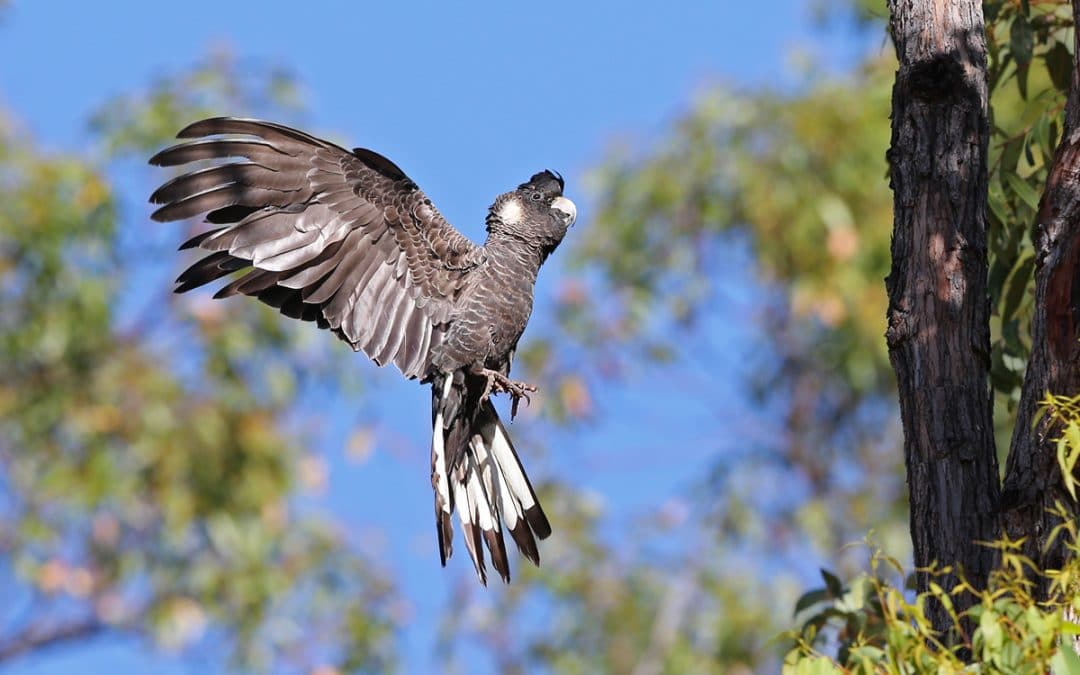 8 March 2016… Community members keen to protect and create environments conducive to Black Cockatoos are invited to attend a free workshop on 16 March 2016. The workshop is being delivered by the Peel-Harvey Catchment Council (PHCC) in partnership with City of Mandurah and Birdlife WA.
Participants are invited to bring a chair and a pair of binoculars along to Marlee Reserve, Parklands on Wednesday 16 March from 4.00pm – 6.30pm. There will be a Walk n Talk followed by a light supper.
PHCC's Rivers 2 Ramsar project manager Thelma Crook said the elements of the workshop linked to the project objectives of connecting river corridors to build landscape resilience.
"We will focus on the importance of bushland, corridors and linkages; the significance of urban habitats including your backyard and local reserves; and also touch on the impacts of climate change on the iconic Black Cockatoo," she said.
Workshop participants will gain the skills to identify and record Black Cockatoo numbers in this year's annual Great Cocky Count on 3rd April 2016.
Birdlife WA cockatoo co-ordinator Adam Peck said the workshops will highlight how community members can manage bushland and enhance biodiversity to create wildlife corridors in the wider landscape.
"The training workshops will address actions identified in the Cockatoo Recovery Plan by offering members of the community the chance to make an informed contribution to identifying and managing threats to these birds and monitoring their population and distribution," he said.
W.A'.s endemic Black Cockatoos – Carnaby's Cockatoo, Baudin's Cockatoo and Forest Red-tailed Black Cockatoo – all live and rely on breeding sites, food and shelter across the whole Peel-Harvey Catchment. All three are listed as threatened species under state and federal legislation.
This project is supported by the Peel-Harvey Catchment Council through funding from the Australian Government and City of Mandurah. To register by 9th March call 63698800 or email admin@peel-harvey.org.au.
ENDS…
Contact: Jane O'Malley, Chief Executive Officer, Peel-Harvey Catchment Council, Jane.Omalley@peel-harvey.org.au , (08) 6369 8800
To download a pdf, click here: