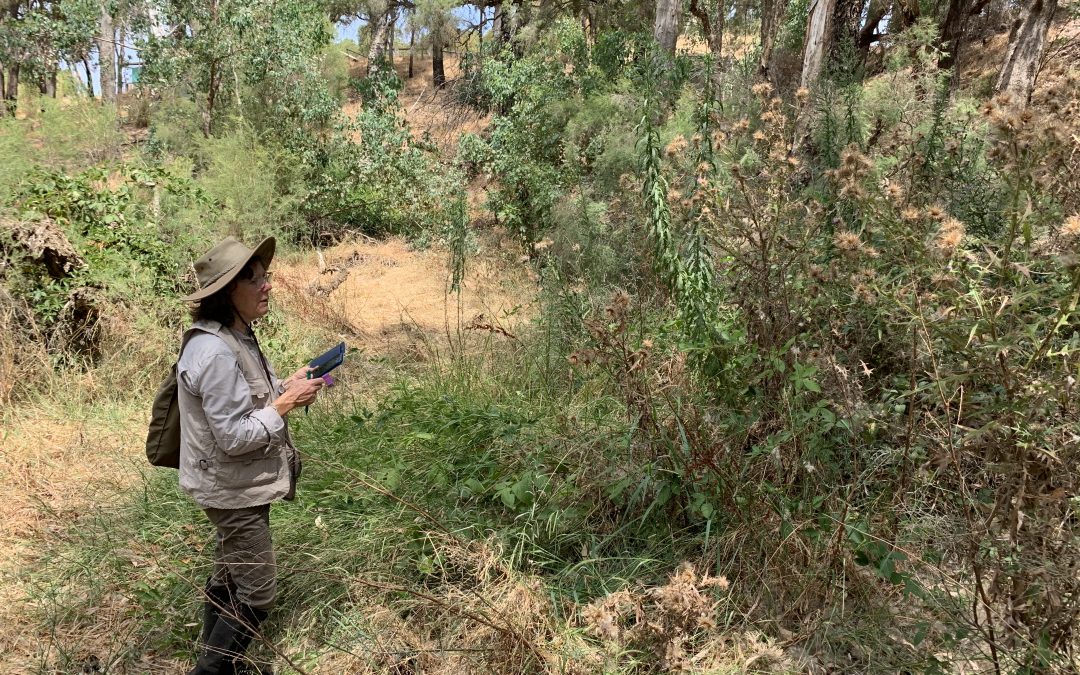 The Murray River is the largest of the three rivers feeding into the Peel-Harvey Estuary. It is the only river which is not dammed for irrigation or drinking water and therefore provides the majority of the freshwater flows into the estuary. The river also provides habitat for fish species such as the native black bream, a popular species for recreational fishing, and our native freshwater fish species such as western minnows and pygmy perch in the reaches upstream of the weir at Pinjarra. With support from the State Government Department of Primary Industries and Regional Development through the Royalties for Regions program, PHCC is doing its best to protect and preserve the Murray River so it can continue to support these fish species for future generations
Using our 'Middle Murray River Action Plan', as a tool to help guide future management practices,the PHCC's Rivercare Team and environmental consultant, Heather Adamson, recently teamed up to conduct site visits along the Lower Mid-Murray River for our Fish Friendly Farms project.
The Fish Friendly Farms project aims to identify sites where on-ground activities such as riparian restoration, weed control, revegetation and bank stabilisation could be implemented to benefit native fish by improving their habitat. For example, planting native trees and shrubs along the river bank can provide shade thereby lowering water temperature, protect against erosion and so reduce sedimentation of the river bed and provide refuge for fish from predators.
It was clear from the site visits that weeds are one of the major issues along this corridor where species such as narrow-leaf cottonbush, blackberry, fig and olive trees are dominant throughout. Although these invasive species are a pest they also stabilise the banks of the river, providing refuge for native terrestrial species such as the Quenda and provide shade and refuge for fish. Our challenge is to carefully replace these invasive weeds with native vegetation so that we don't lose the benefits to terrestrial species or our native fish.
Another issue is the erosion of the river banks due to livestock access. The PHCC team is working closely with stakeholders and private landholders on how to best tackle these issues.
Please follow our social media page, (Facebook and Twitter) to receive regular updates.
This project is supported by the Peel-Harvey Catchment Council through funding from the State Governments Royalties for Regions Program.