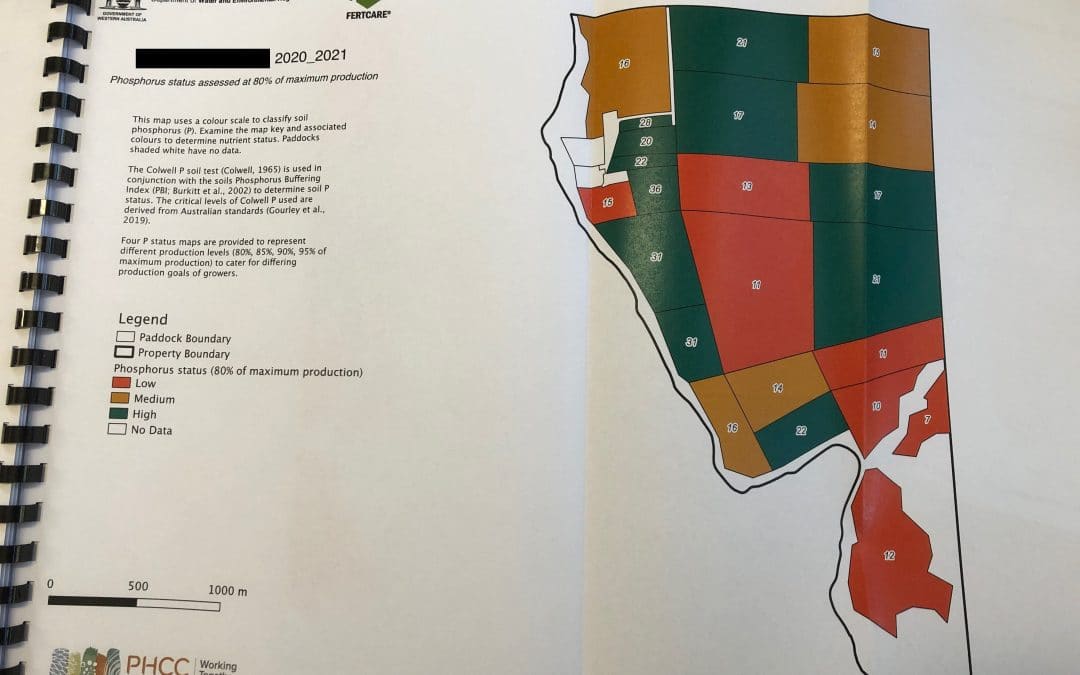 Sixteen farmers from grazing properties across the high rainfall zone of the Peel-Harvey catchment have discovered exactly what their soils require to achieve maximum production while protecting local waterways.
Participating farmers attended a workshop on 23 February in Waroona to receive colour coded maps that clearly showed the nutrient status of each paddock and which nutrients are holding back production. The workshop was part of the Healthy Estuaries WA Program's fertiliser management project that encourages farmers to use accredited soil testing when deciding how much and what type of fertiliser to apply.
Results indicated that most farmers do not need to add phosphorus to their fertiliser mix this year, which is a great saving to the hip pocket and our waterways.
Farmers can often improve their productivity by knowing exactly which soil conditions are limiting their production, but farmers can't know this without first testing their soil.
Over the last ten years of similar run programs by Department of Primary Industries and Regional Development, soils tested have generally showed more than enough phosphorus to achieve maximum production without applying any more phosphorus fertiliser. Instead the soils need other treatments, for example to address acidity or potassium deficiency.
Farmer response to the program has been very positive, with most realising the benefits of regular soil testing to determine optimal fertiliser and liming inputs to boost production.
It's a win-win for agriculture and the Peel-Harvey estuary. A long history of fertiliser use on farms in the catchment can be harmful to the waterways as excess nutrients, not used by plants, can run-off or leach into drains during high rainfall periods, causing a flushing of nutrients into rivers and estuaries. This ultimately means more algal blooms and low oxygen levels which can cause fish kills.
The program is a collaboration between the Peel-Harvey Catchment Council, Department of Water and Environmental Regulation, and Department of Primary Industries and Regional Development.
For more information about the program or if you are a farmer interested in applying for the next round of soil testing contact Megan LeRoy, Peel-Harvey Catchment Council's Healthy Farms and Habitats Officer on 6369 8800 or megan.leroy@peel-harvey.org.au
This project is a part of the Healthy Estuaries WA program funded through the State Government's Royalties for Regions.