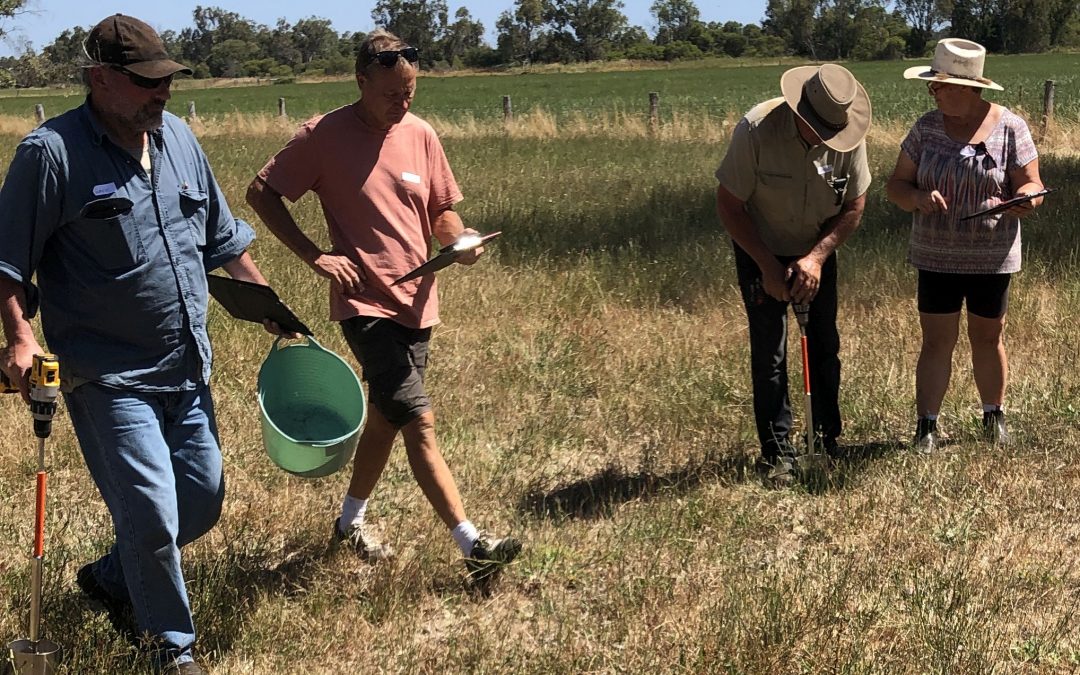 Farmers from eight grazing properties across the Peel-Harvey catchment attended an Assisted Soil Sampling workshop in November, where they learnt how to correctly sample soils on their farms, with assistance from DPIRD officers. The new drill assisted auger was demonstrated as a more efficient way to sample than the old pogo stick, making it quicker and easier to take sample cores across the paddock. Famers also learnt how to GPS core locations using an application on their smart phones.
Although some participants were initially nervous about how to use the technology, in the end they found it quite easy. An added benefit of taking the soil samples themselves, the farmers learnt a lot about the variation in the soils across the farm, as they were able to see what the soil looked like as they traversed each paddock taking a minimum of 30 cores. The samples were then sent off to a laboratory to be analysed.
Farmers will receive the laboratory results and a nutrient report at a workshop in February. From there each farmer will work with an agronomist who will recommend liming and fertiliser applications for the coming season to maintain or improve production whilst minimising fertiliser inputs.
If you would like to know more about this program, please click on the following link https://estuaries.dwer.wa.gov.au/…/fertiliser…/ or contact Megan LeRoy our Healthy Farms and Habitats Officer on megan.leroy@peel-harvey.org.au or 6369 8800. If you are interested in participating in the future, Expressions of Interest for the next project round will open in about June 2021. This project is heavily subsidised making it a small cost for the farmer, with high value benefits.
This project is a part of the Healthy Estuaries WA program.