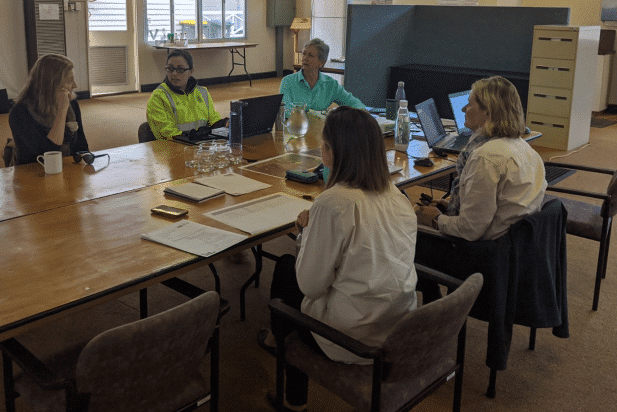 The Hotham-Williams Steering Committee met recently to discuss and review all 10 of the Numbat Neighbourhood Community Environment Grant Applications (CEG) and to get an update on Projects being delivered in the Hotham-Williams Sub-catchment.
Numbat Neighbourhood CEG applications ranged from fencing to protect potential numbat and threatened species habitat, controlling weeds and pest animals and also revegetation to increase habitat for threatened species. Mel Durack and Christine Townsend were there to answer any questions about the applications.
The steering committee members sit on the PHCC Board and together they have a wealth of knowledge to be able to recommend projects that will have the best environmental outcomes. Thank you to our awesome Hotham-Williams Steering Committee. Thank you also to Julie MacMile who made the trip to Boddington to assist us with the official record keeping during the grant assessments and to save us from having to operate multiple laptops on our own!
Landholders were able to apply for up to $15,000 in funding and successful Numbat Neighbourhood CEG applicants will be notified in the next couple of weeks. We thank the landholders who are proactive in protecting and increasing habitat for threatened species.
This project is supported by the Peel-Harvey Catchment Council through funding from the Australian Government's National Landcare Program