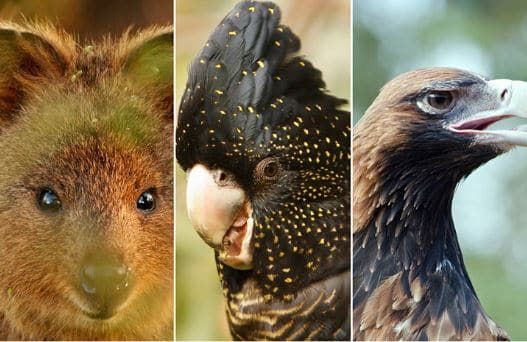 Date/Time
Date(s) - 20/02/2022
1:30 pm - 4:30 pm
Categories

Learn about Perth & Peel's three pivitol endangered species – who may even live in your backyard!
Join Landcare SJ and special guests Leticia Povh, Merryn Pryor and Simon Cherriman for a powerful presentation on Mainland Quokkas, Black Cockatoos and Wedge-tailed Eagles.
Merryn Pryor – Black Cockatoos and the Great Cocky Count
Simon Cherriman – Juvenile Wedge Tailed eagles
Leticia Povh –Mainland quokka populations – management of a threatened species in a flammable landscape
Sunday, February 20, 2022
1:30 pm – 4:30 pm
Bruno Gianatti Hall, Jarrahdale
Presentation will include an interval for light snacks and drinks.
There will be no live animals at the presentation.
Tickets are essential, past events have sold out within days of release.
Get your tickets here: https://www.eventbrite.com.au/e/endangered-tickets-237971608487