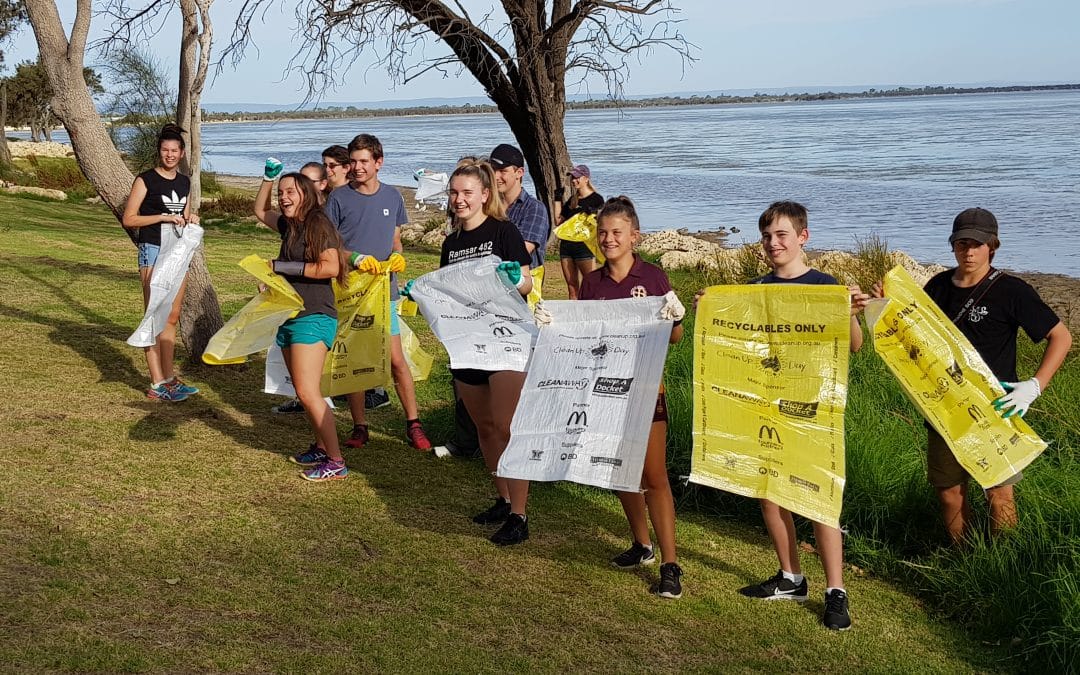 Date/Time
Date(s) - 01/03/2019 - 31/03/2019
8:00 am - 5:00 pm
Categories

The Peel-Yalgorup System is listed as globally significant wetlands under the International Convention on Wetlands (or Ramsar Convention). The System consists of a variety of wetland types and is a biodiversity hot spot supporting a large variety of plants, wildlife and ecosystems. The Wetlands are also of critical importance to the Peel community for tourism and recreational purposes and are of special significance to local Indigenous people. However, these wetlands are often subject to illegal dumping or careless littering of rubbish.
Clean Up Peel Waterways aims to target and remove litter across the catchment by combining the efforts of our community, working together to clean up our beautiful Peel Waterways. The clean up takes place across the month of March and is conducted on various sites across the Ramsar Wetland, The Peel-Yalgorup System. The event is coordinated by Friends of Rivers Peel with support from the Peel Harvey Catchment Council (PHCC). Around 20 teams will take part in this years clean up, for more information about the event please contact: sharon.meredith@peel-harvey.org.au
More information here
This project is supported by Peel-Harvey Catchment Council through funding from the Australian Government's National Landcare Program.