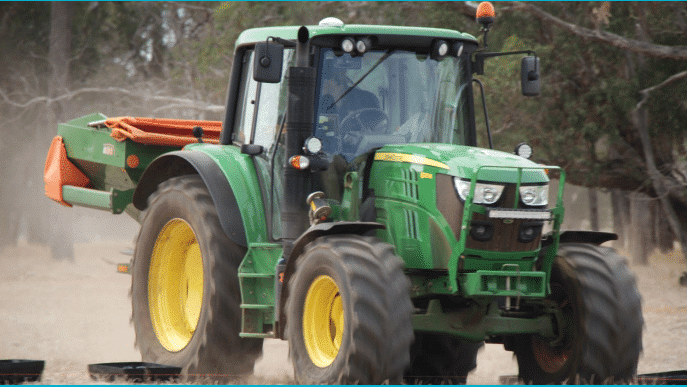 Date/Time
Date(s) - 27/03/2020
8:30 am
Categories

How even is your fertiliser spread pattern?
Did you know that the majority of fertiliser spreaders deliver highly variable spread patterns? This compromises production rates and farm profitability as some areas within the paddock receive too much fertiliser and others too little.
Understanding the spread pattern of your fertiliser spreader when using different products can result in higher productivity and healthier waterways.
Join Australia's leading Accu-Spread trainer Russell Nichol and local consultant John Forrest – they will share their knowledge and demonstrate how to test and calibrate fertiliser spreading equipment.
Location: Douglas McLarty's farm, Meelon
Time: 8:30am start
See Accu Spread Flyer for details of event in other catchments
Contact Megan LeRoy megan.leroy@peel-harvey.org.au for more information and to register your attendance.
Register early if you would like your spreader calibrated FREE on the day!