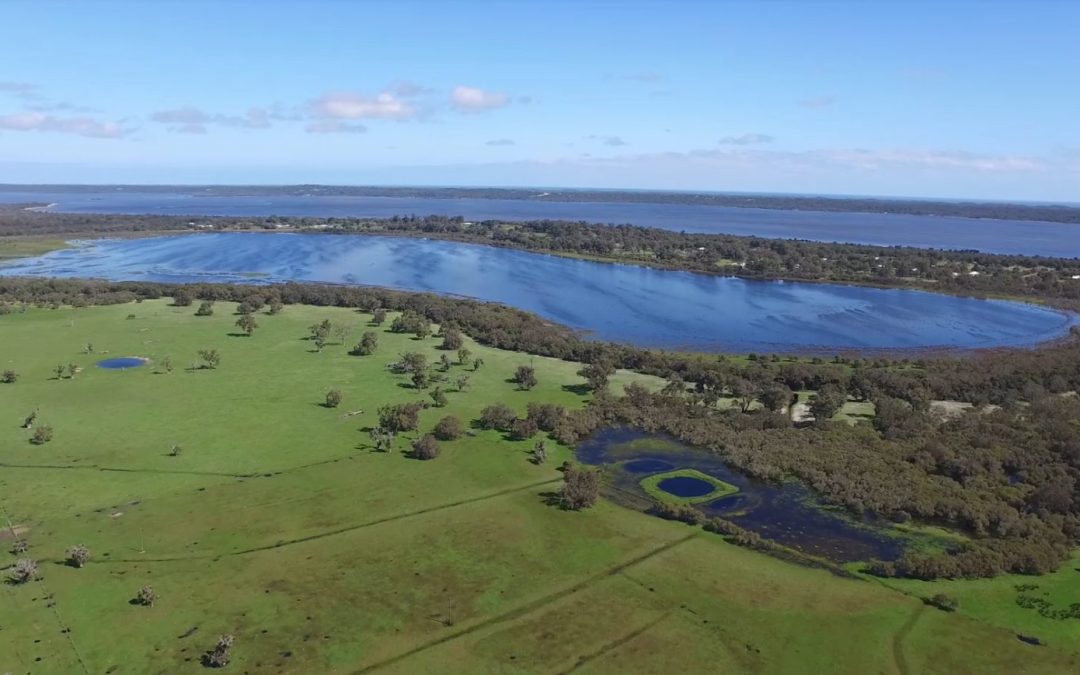 Every spring, thousands of international migratory birds start to arrive on our doorstep at Lake McLarty in Birchmont. These weary travellers, who make a journey of up to 12,000 km from the edge of the Arctic Circle to escape the winter cold, stock up on the abundant food that the lake offers before making the return journey north at the end of our summer to breed. The lake is part of the internationally recognised wetlands known as Ramsar Site 482 due to the safe haven it provides for these migratory birds. Other iconic waterbirds like WA's bird emblem the Black Swan also nest at the lake in large numbers.
An Open Day event on Saturday 16 October will give local community members or visitors with an interest in the natural environment a unique chance to explore the natural treasures of the lake and see why these winged travellers return year after year.
This free family friendly event will include kids' activities, a native plant seedling giveaway, free food and guided walks with local experts covering topics such as wetland wildlife, local history, the latest scientific studies and the restoration works being undertaken to improve the water quality of the lake. Guided birdwatching will also be available, and participants can hope to see Black Swan cygnets and perhaps even some migratory birds.
A short drive from Mandurah or Pinjarra, the DBCA managed Lake McLarty Nature Reserve is located near the eastern shore of the Harvey Estuary, and can be accessed from the Forrest Highway via Mills Road. The lake is cared for by The 'Friends of Lake McLarty', a dedicated group of local residents, bird enthusiasts, and others with a passion for conserving the biodiversity and integrity of Lake McLarty and the surrounding reserve. With support from Alcoa, who have provided some funds to assist the group annually since its inception, the Friends work closely with the Department of Biodiversity Conservation and Attractions (DBCA) and the Peel-Harvey Catchment Council (PHCC).
Registrations are essential for catering purposes please by Wednesday 13 October (https://www.trybooking.com/BTBVT)
The Open Day event is presented by The Friends of Lake McLarty, Peel-Harvey Catchment Council (PHCC) and DBCA with support from the Shire of Murray and BirdLife Western Australia. The event is supported by the PHCC through funding from the Australian Government's National Landcare Program and the Western Australian Government's State NRM Program.