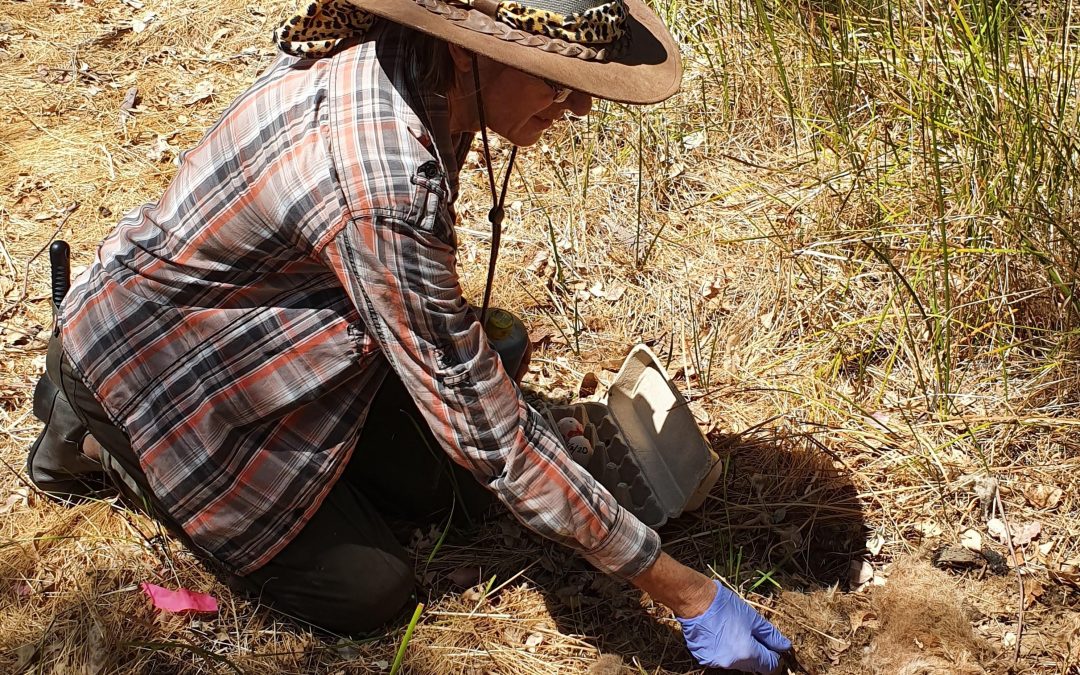 Through PHCC's "Connecting Corridors and Communities: Restoring the Serpentine River" project, PHCC, Landcare SJ and the Peel-Harvey Biosecurity Group are working together to help tackle feral animals that are using the Serpentine River as a highway. Camera monitoring undertaken in late 2019 revealed foxes and feral cats to be inhabiting the area and hunting native birdlife as well as livestock across a total of 18 properties along a 4 km stretch of river. Of these 18 properties, three are actively undertaking control methods such as trapping and baiting under the guidance of local feral animal control contractors to remove either feral cats or foxes, or both. As a bonus, the participants have received one-on-one technical advice from the contractors which will help build capacity to conduct feral animal control and monitoring into the future.
To date, four foxes and one feral cat have been removed from these properties, however it is likely that more foxes have been impacted through the baiting program where we assume this control method has an effect over a 10-15 km radius, the approximate known range of a fox.
The next step is for the team to identify other areas along the Serpentine River that may be inhabited by feral cats, foxes and/or rabbits. We will do so through one-on-one conversations with landholders, as well as reviewing where past control works have taken place. Once these areas have been determined, surveillance cameras will again be installed over a three to four week period to detect any feral animal activity. This will help to protect and restore the biodiversity of the Serpentine River corridor from the threat of feral animal predation and disturbance, allowing both native flora and fauna species to re-establish.
This project is supported by the Peel-Harvey Catchment Council through funding from the Alcoa Foundation's Three Rivers, One Estuary Initiative.