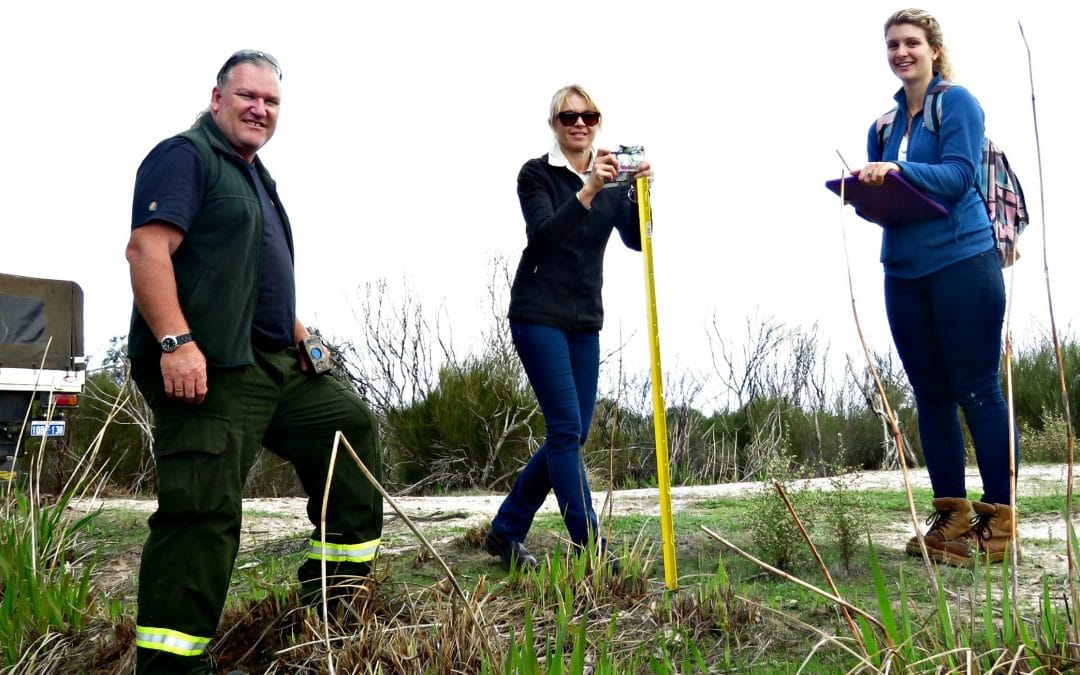 19 May 2016…Natural resource management in the Harvey region has received a $49,900 boost after the Harvey River Restoration Taskforce (HRRT) successfully secured a Peel-Harvey Catchment Council (PHCC) Community Environment Grant.
The HRRT will manage on ground actions to restore a public reserve within the Ramsar-listed lands adjacent to the lower Harvey River with the funding.
Together with project partners Greening Australia, Department of Parks & Wildlife and the Western Australian Planning Commission, the HRRT will work with land holders to monitor and control invasive weed species impacting riparian vegetation in the lower reaches of the river, estuary and adjoining wetlands.
Weeds that are threatening the habitat for migratory species and impacting the sites' ecological values include Watsonia, Arum Lily, Typha, Cotton Bush, Black Wattle and Cape Tulip.
Harvey River Restoration Taskforce Chair Jennifer Stringer said the group was delighted to receive funds to continue work they started in 2015 with the project's many partners. "Working collaboratively with other organisations provides for better on-ground outcomes and ensures the project's longevity into the future," she said.
The Peel-Harvey Catchment Council (PHCC)'s inaugural round of community environment grants is funded through the Australian Government's National Landcare Programme.
PHCC chairman Andy Gulliver said the Community Environment Grants are designed to support local communities to undertake projects which protect and enhance natural assets in accordance with the community based NRM strategy for the Peel-Harvey Region – Bindjareb Boodja Landscapes 2025 – and the government's National Landcare Programme objectives.
"Projects must focus on activities which maintain or enhance threatened species or ecological communities' habitat, regionally significant or migratory species or the ecological character of the Peel-Yalgorup Ramsar site. We are very pleased to fund the HRRT to continue works to restore this significant site," he said.
ENDS
To view as a PDF, click here:
Media Contact: Jane O'Malley, Chief Executive Officer, Peel-Harvey Catchment Council, Jane.Omalley@peel-harvey.org.au, (08) 6369 8800
We acknowledge the Noongar people as Traditional Custodians of this land and pay our respects to all Elders past and present