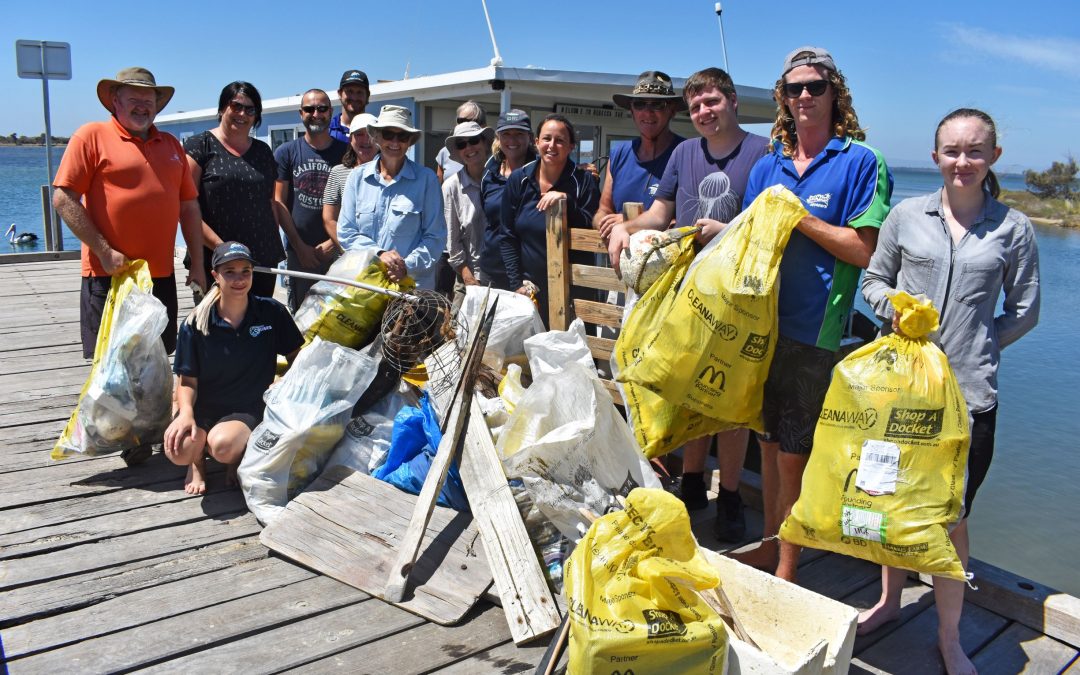 Another successful Clean Up Peel Waterways Month has taken place across the Peel-Yalgorup Ramsar Wetlands during March. Peel Harvey Catchment Council coordinated the month-long Clean Up Peel Waterways Event in collaboration with Friends of River Peel. This year 17 teams worked together to collect rubbish from in and around the Peel-Yalgorup Wetland, the Ramsar482 site. The first event was held in 2016, with only a couple of teams and very limited resourses. Since then it has evolved into a well-known community event with over 300 volunteers. Mandurah Cruises and volunteers from Halls Head Bunnings were some of the new organisations to be involved in this year's Clean Up.
PHCC also provided support to the teams, hosting two Citizen Science Workshops prior to the Clean Up Month. Those who attended learned how to audit the litter they collected as well as how to enter it into the Tangaroa Blue marine debris database. This is done through the Tangaroa Blue website www.tangaroablue.org or through their recently launched Tangaroa Blue mobile app. The data is vital in understanding the level of litter contamination of specific sites.
This year the teams amassed approximately 7 tonnes of rubbish, most of which consisted of plastic materials such as fast food containers and soft plastics. However, among some of these commonly found materials, were a few abnormal items such as old tyres, street signs, a horse-drawn cart (without the horse!), multiple shopping trollies, and a trampoline mat. On a positive note, teams have expressed that they observed that the amount of litter is decreasing on their regular clean up sites each year. Next year the Clean Up Peel Waterways event will aim to increase involvement, reaching out to local business, local government, community groups and local schools in a bid to expand the event to more sites across the Ramsar Site.