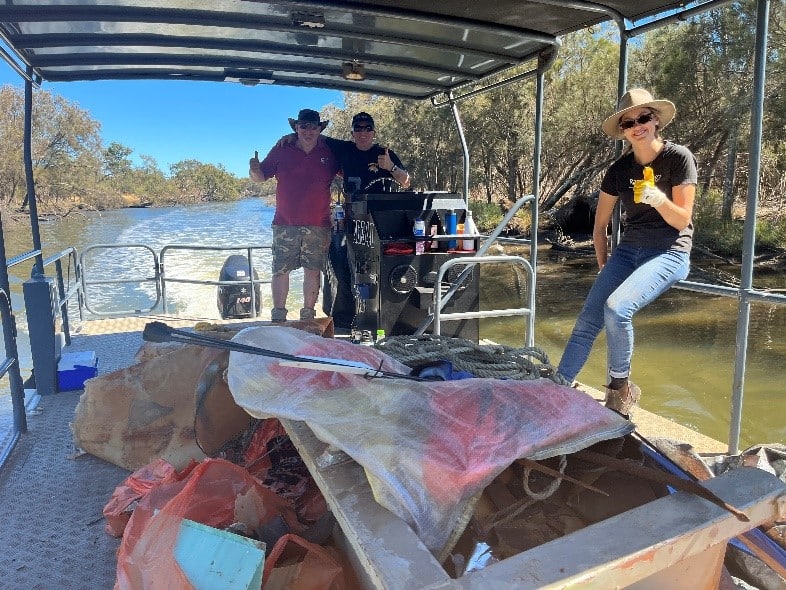 Armed with gloves and litter picker tools, community members banded together in March to Clean Up the Peel with an impressive 366 volunteers across 17 clean up events collecting more than 1,900 kilograms of litter. With a focus on the waterways of the Peel-Harvey Catchment, their efforts have prevented these thousands of litter items from harming wildlife through ingestion and entanglement.

Now in its sixth year running, 'Clean Up the Peel Month' is coordinated by the volunteer-led community groups Friends of Rivers, Peel and Mandurah Environment and Heritage Group during March with support from Peel-Harvey Catchment Council. Many local groups including schools and community groups also pitched in, organising their own clean up events around the catchment. This year we were delighted to see children and young adults involved through community groups such as the Williams Wildlife Warriors and Murray Sea Scouts, as well as through schools including John Tonkin College, St Joseph's Primary School Pinjarra, and Coodanup College.

Some of the events have been running annually on Clean up Australia Day for many years thanks to the dedication of their organisers. For example, the annual Friends of Rivers, Peel clean-up of the Serpentine and Murray Rivers at South Yunderup, and the Friends of Reserves Boddington clean ups of Crossman Road have both been running for more than 18 years. While litter remains a problem across the catchment, in some areas like Crossman Road in Boddington, organisers have noted a reduction in the amount of litter over time, especially since 2020 when the Container Deposit Scheme was introduced in WA, offering a cash incentive to recycle drink containers,

At Island Point Reserve, Coastal Waste Warriors joined with the Friends of Island Point and Swanlandia Inc. to host the clean-up event with the highest number of participants during Clean Up the Peel Month, with an impressive 54 community members joining on the day. Dudley Dolphin had a busy month joining several of the Clean Up Events, with Mandurah Environment and Heritage Group's Dudley Dolphin Kids Activity Books being received with enthusiasm by some of the younger clean up volunteers.

Thank you to all of the groups who organised clean-up events and the individuals who joined in to help – your efforts are very important in protecting our catchment and especially its wildlife.

Clean up the Peel Month is supported by Peel-Harvey Catchment Council through funding from the Australian Government's National Landcare Program and the Alcoa Foundation.