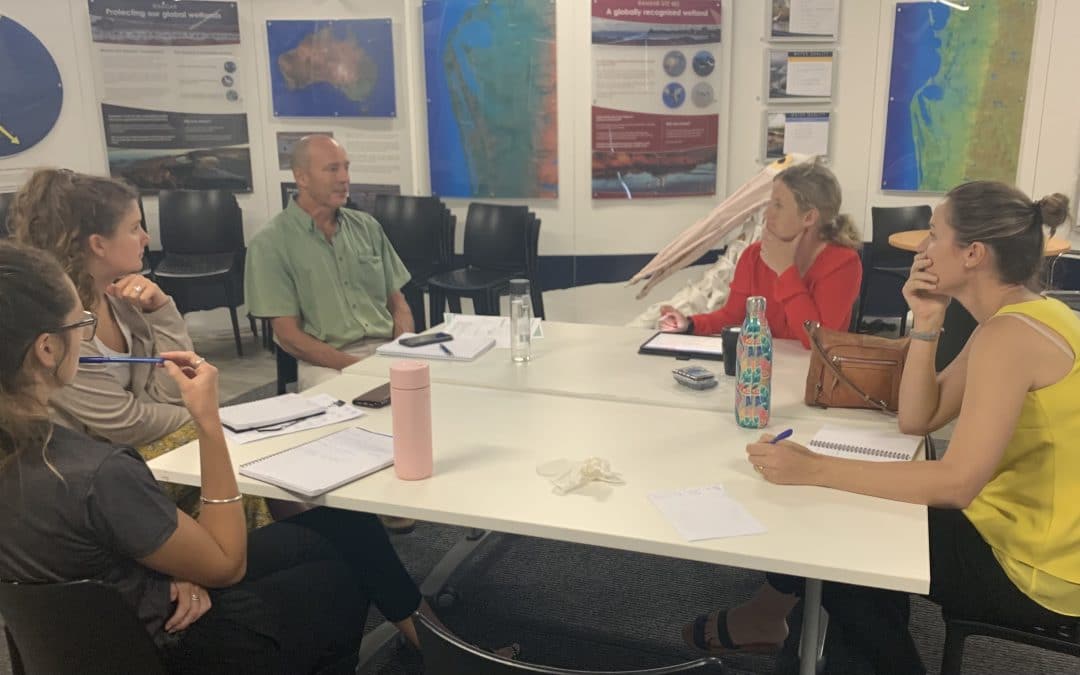 Collaboration and communication are paramount when it comes to biosecurity management within the Peel-Harvey Catchment.
Recently team members from both Peel-Harvey Catchment Council and Peel Harvey Biosecurity Group came together to increase awareness and knowledge of one-another's biosecurity projects and identify opportunities to collaborate.
Discussions included delivering a restricted chemical workshop, communicating management of projects within specific areas and developing clearer messaging from both organisations to landholders.
Partnerships are a key driver of effective, efficient outcomes when managing natural resources and we aim to work together to this end. If you would like further information on feral animal control, or weed management, please contact Paula Pownall via email: paula.pownall@peel-harvey.org.au or phone. Alternatively you can contact the Peel Harvey Biosecurity Group via https://www.phbg.org/
The Regional Agriculture Landcare Facilitator is supported by the Peel-Harvey Catchment Council through funding from the Australian Government's National Landcare Program