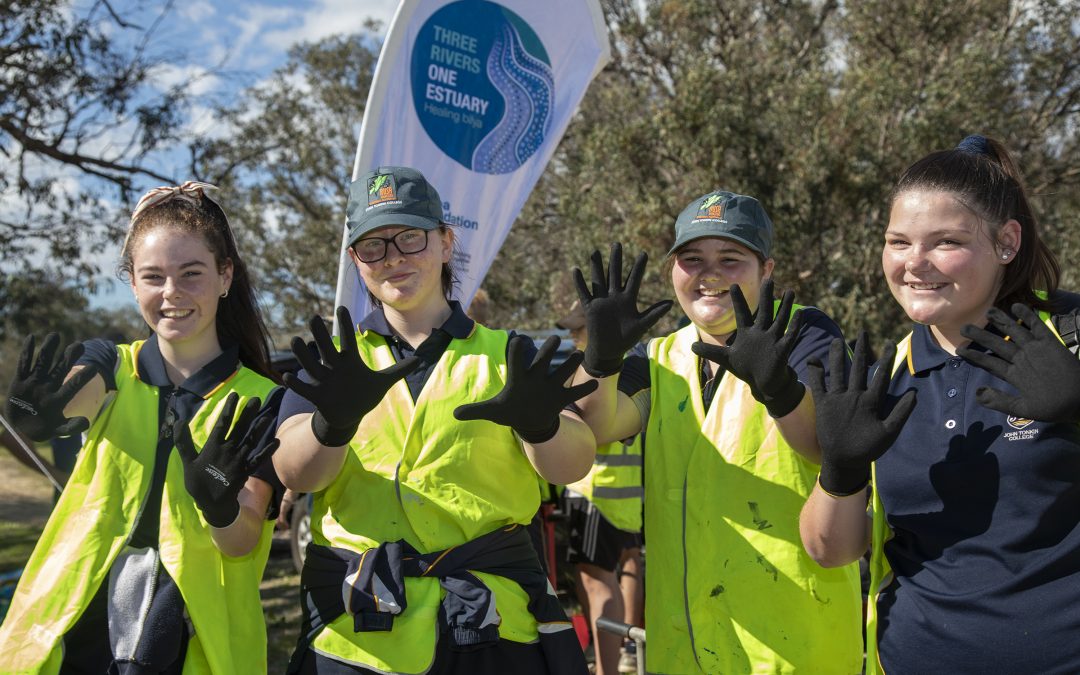 PHCC's 'Karu Bilya Wetlands' restoration site is situated on the Serpentine River just south of Karnup Road, extending for 30 ha across parts of the Serpentine River, the neighbouring wetlands and the surrounding Banksia Woodland. We named this site in 2019 as a tribute to the late Karl Karu, who was a Western Australian legend in both wetland design and ecological restoration, and to the Bindjareb Noongar people, in whose language 'bilya' means river.
Before 2019, the site was subject to illegal access and vandalism, resulting in a state of heavy degradation. The area was therefore identified in PHCC's Waangaamaap Bilya Serpentine River Action Plan as a high priority site at which to take restorative action through our Connecting Corridors and Communities: Restoring the Serpentine River project..
Over the 2020 planting season, we planted approximately 12,000 native seedlings at the 'Karu Bilya Wetlands' to increase the health and biodiversity of the site. To build upon this successful campaign, this season we planted a further 900 seedlings with the help of the John Tonkin College Bushranger Cadets. Once these seedlings become established, they will provide additional habitat for native wildlife and eventually create a corridor linking Karu Bilya to neighbouring reserves such as the Anstey Wetlands and surrounding bushland managed by the Department of Biodiversity, Conservation and Attractions.
The Bushranger Cadets were also lucky enough to hear from local Noongar Elder Franklyn Nannup who welcomed the students to the area and spoke about the importance of the Serpentine River to the Noongar people. As well as meaning river, bilya is also the word used for the umbilical cord, so the Waangaamaap Bilya (Serpentine River) is the umbilical cord providing lifeblood to the surrounding land. Franklyn thanked the students for contributing to looking after Country by healing the land through planting a variety of native seedlings.
To gain a greater understanding of how these revegetation activities are improving the condition of the Serpentine River, we undertake vegetation surveys annually to observe the change in vegetation condition over time using the National Vegetation Information System (NVIS) methodology. This will help inform as well as prioritise restoration actions for the future so we can continue working with community in saving our catchments most valuable natural assets.
Although or Restoring the Serpentine River project has finished, we are continuing this important restoration work on the Serpentine River and extending into the Murray River through the Alcoa Foundation-funded Healing Bilya project.
This project is supported by the Peel-Harvey Catchment Council through funding provided by the Alcoa Foundation's Three Rivers One Estuary Initiative and the Australian Government's National Landcare Program.