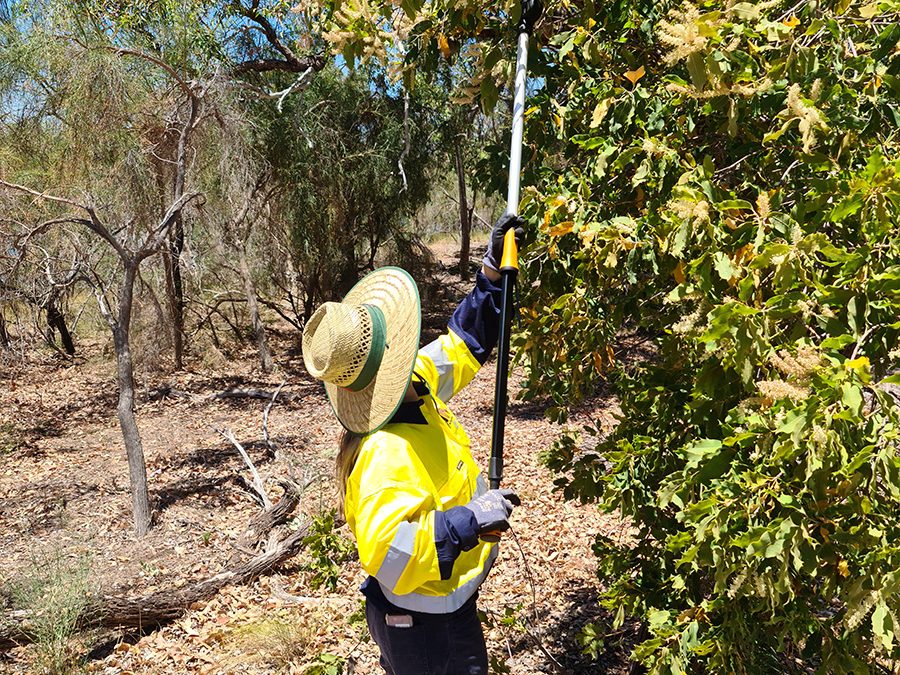 On the 15th of January, 6 new recruits joined Indigenous Managed Services to deliver the training and employment outcomes for the PHCC GreenJobs project.  The Green Jobs Plan is an investment by the State Government in environmental projects as part of the WA Recovery Plan and is managed by DWER.  Phase one of the project has been rolled out as part of the Native Vegetation Offsets Fund and is targeting native seed collection, cleaning and storage for future offsets.
PHCC was successful in securing funding to deliver the State Government Green Jobs Project for the Peel (Bindjareb Boodja) and engaged Indigenous Managed Services to deliver the cultural consultation, training and employment components of the project. 
To ensure the success of the project, PHCC and IMS met with several stakeholders, including Frasers Development, City of Mandurah and the Peel Health Campus to access Banksia, Jarrah and Marri bushland sites from which native seed could be collected.  IMS also secured donations from Bunnings for consumables and equipment and worked with Cape life who delivered training and onsite skills for the project.  The enthusiasm of these stakeholders for this project was overwhelming and in the 2 months that the project has been running the IMS has deliver onsite training, recruited 13 employees and collected over 11kg of native seed for future restoration projects. 
The focus of the future offset plantings is to provide further training and employment opportunities as well as food and habitat for protected Black Forest Cockatoos.
This project is made possible by the State Government's Green Jobs Plan, part of the WA Recovery Plan.