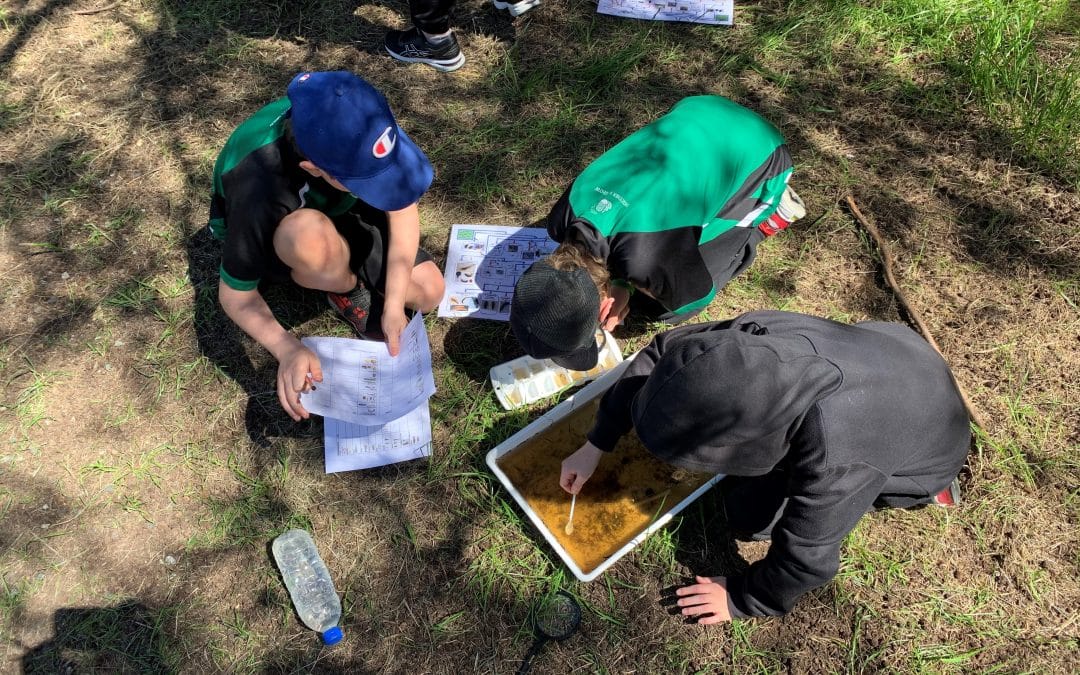 PHCC continued its series of excursions to our Ramsar Site 482 with students and teachers from Greenfields and Primary Schools. This term we were also joined by our friends from Mandurah Primary School for two field trips to the Serpentine River.
For the past 6 years, PHCC has been going out on excursions with students and teachers from Greenfields Primary School to give the students an appreciation of the natural wonders of our Ramsar 482 Wetlands. The initiative is led by Lee-Anne Walley, one of our local community champions and specialist Humanities and Social Science teacher at Greenfields and our Science Advisor, Dr Steve Fisher with the intent of extending the learning experience outside of the classroom.
Since 2015 we've been all over the Ramsar site including visits to the thombolites at Lake Clifton, the freshwater Lakes Mealup and McLarty and the Peel-Harvey Estuary and the rivers that flow into it. We've also been up into the jarrah forest and visited the coastline. This term it was the Serpentine River's turn where we were joined by Year 3 and 4 students Mandurah Primary School on two separate field trips in September. Over the two days a total of 136 students and 20 teachers learned about the significance of the river to the traditional owners through a walk and talk with local Noongar Community leader George Walley. The group also learnt about the ecology of the river and surrounds through a guided tour led by local expert Sarah Way from Ways to Nature a Q & A session with Steve Fisher, and a hands-on activity identifying water bugs and sampled from the river led by our River Care team Jo Garvey, Jesse Rowley and Thelma Crook.
There was a genuine vibe of enthusiasm from all involved: it's hard to say who enjoyed the day more: the students or the guides. Stay tuned for more stories next term when we visit the estuary foreshore at Coodanup and the thrombolites at Lake Clifton with Year 5 and 6 students.
This project is supported by the Peel-Harvey Catchment Council through funding from the National Landcare Program and the Alcoa Foundation's Three Rivers, One Estuary Initiative.