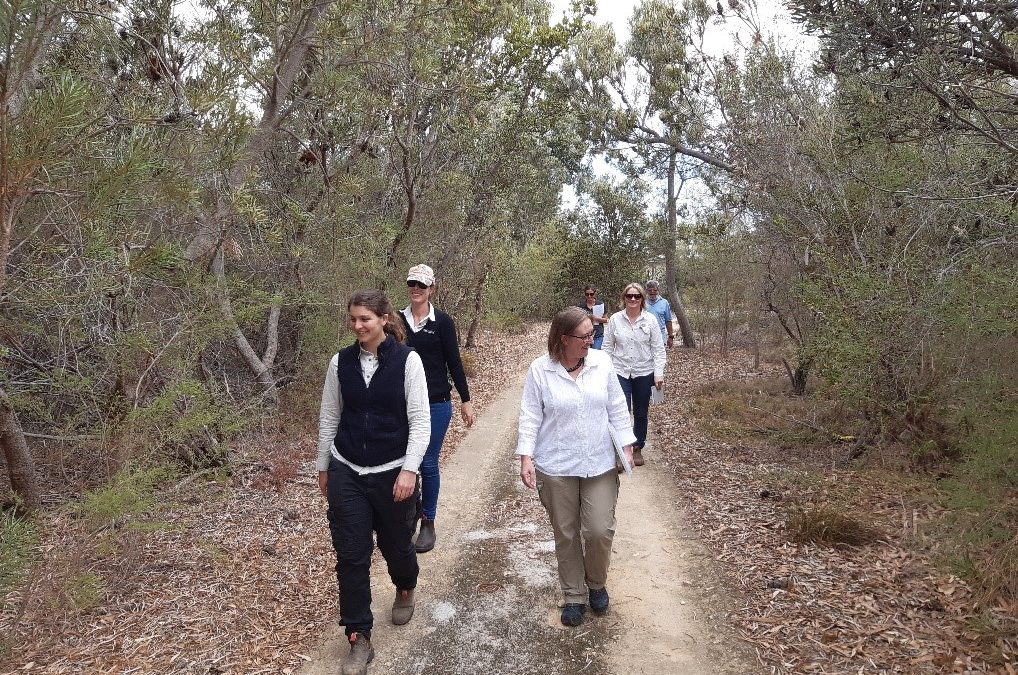 This area of Banksia Woodland in Keysbrook has recently had its top-up of phosphite to help the vegetation in its battle against Phytophthora Dieback, the soil borne disease dubbed Nature's Bulldozer. Banksias, grass trees and jarrah are among the species known to be susceptible to the pathogen, along with forty-five percent of other native species in south western Australia.
In natural bushland areas, Dieback is spread through the landscape by soil movement and relocation of infected plant material. Vehicle traffic, foot traffic and soil movement activities can spread the disease if footwear and equipment come into contact with infected soil, especially in wet conditions. Feral animals like pigs are also known to assist in its spread, with their foraging behavior and consumption of potentially infected plant roots.
Australia's native species are not the only ones at risk. Dieback poses a threat to ornamental garden species as well as horticultural crops, with Macadamias and Avocados known to be particularly vulnerable to the pathogen. Prevention is the key when it comes to tacking Dieback in a garden environment. Buying plants, soil and mulch from accredited nurseries and providers is a good way to reduce the risk of introducing dieback to your garden beds, as accreditation requires strict hygiene measures to be in place.
There is no cure for Dieback, though treatment through spray and stem applications of phosphite, a biodegradable fungicide, is widely used to provide protection to susceptible species. Regular, three-yearly application of phosphite has shown positive results in slowing the spread of the disease at this site in Keysbrook.
PHCC have offered funding for dieback mapping and treatment, through our Banksia Woodland Community Environment Grants, since the Keysbrook project kicked off in June 2018. In this time over 8000 meters of active disease edge has been mapped and treated, protecting over 110 Hectares of Banksia Woodland. These grants are supported by the Australian Government's National Landcare Program and are available to landholders with properties containing areas of Banksia Woodland (a Threatened Ecological Community). Grants are to assist landholders with on-ground implementation of management activities that protect these valuable and beautiful woodlands.
If you have a patch of Banksia Woodland on your property, no matter how small, and wish to enquire about future funding opportunities, please contact our Land Conservation Officer on 6369 8800 or email jordon.garbellini@peel-harvey.org.au