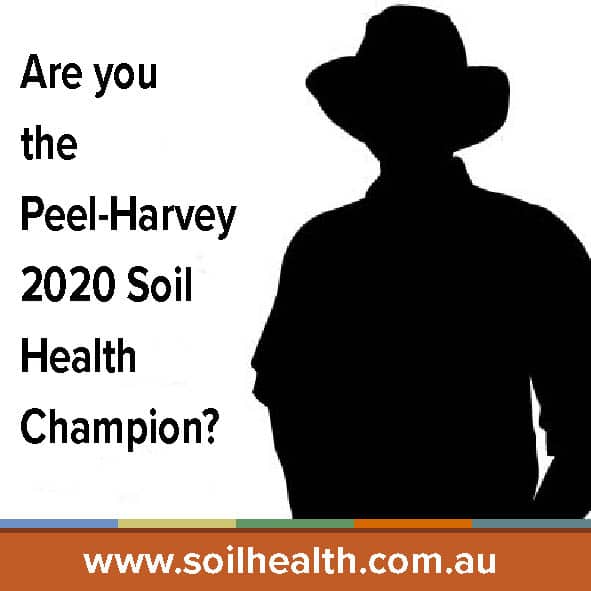 If so, would you like to be rewarded with travel, event tickets, and accommodation to attend the 2020 Talkin' Soil Health Conference held in York on the 12th-13th March 2020.
A Soil Health Champion is a farmer who is an inspiration to those around them. They have a strong drive to improve the health of their soils.
These are farmers that strive for excellence in the food they produce and believe healthy soils are not an option, they are mandatory.
They are the farmers of today who will influence our farmers of tomorrow.
If this is you, or someone you know, please nominate today.
For more information and to nominate, clink on the following link:
https://peel-harvey.org.au/…/Soil-Health-Champion-applicati…
The Talkin' Soil Health conference is sponsored by PHCC through funding from the Australian Government's National Landcare Program